Well, from the previous diary I posted about Nick Swisher's undying love for me....I haven't been on much since the game and just now got around to posting some pics. Of course I deleted most of them off my camera after I got them printed out, but I kept some of the most important ones to share with everyone....
THE MAGNIFICENT NICK SWISHER....I just want to run my fingers through that wonderful mane of his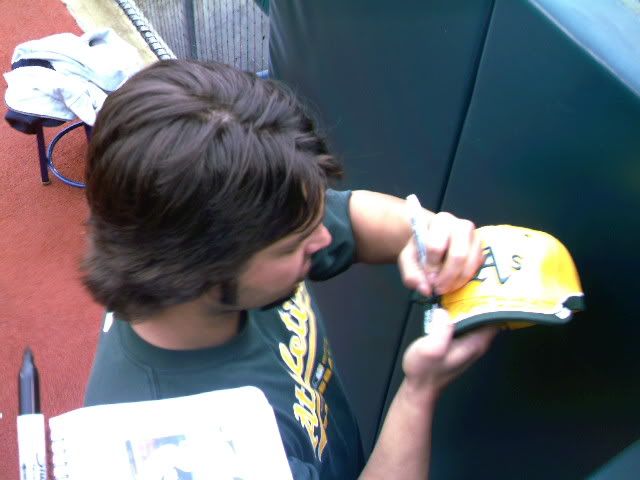 The hotness continues, by this point I'm surprised the camera is still enough to even see what the pictures are.

Yeah, Hot...so so Hot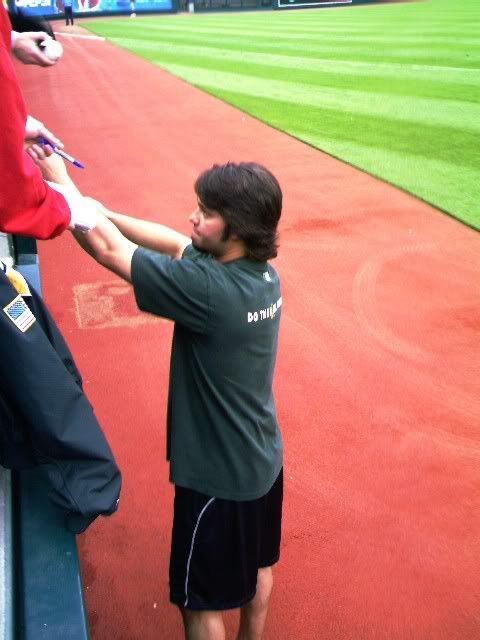 He he...Zito's Butt!! I couldn't resist!!!!

Huston...Does anymore need to be said?

Well this is Kotsay looking all cute and child-like, almost innocent...just moments before he stole the key out of the 4-wheeler that the KC mascot was using....It was so funny. Good times, Good Times