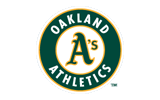 Forget trading him or letting him walk in the offseason. Adam Kennedy needs to re-sign with the Oakland Athletics. 

Wait a minute....strike that and reverse it...

The Oakland Athletics need to re-sign Adam Kennedy. He's become just that valuable to the team. Acquired at the beginning of May from Tampa Bay, Kennedy has given the A's offense life when it was practically dead. He is a versatile player that is willing to play anywhere to help the team win. So far this season, Kennedy has played games at first base, second base, third base, and outfield. If the A's were to re-sign him, he would be the newest version of what Marco Scutaro was for this team for so long. A dependable utility player.

Granted, Kennedy is 33 and having the best season of his career so many might wonder if he'll want to leave when he becomes a free agent at the end of the season and cash in on his success. However, with the economy in a downturn and a second market next season that features Orlando Hudson, Placido Polanco, Freddy Sanchez, and Mark DeRosa, Kennedy might be an afterthought to start for many teams and he might not be able to get a contract that he would want.

If the A's offered Kennedy a 2 year/2.5 million dollar contract to be the teams utility player I think he would take it in a heartbeat. You could even throw on a 2 million dollar club option at the end of it in case the A's are impressed with his performance. For what he has brought this team this year and how valuable of an asset he has become, I think it definitely should happen.

So Billy Beane, if your listening, keep Kennedy in Oakland.