Ok Folks, it is that time of year again. The new season is upon us, the winter trades are complete (I hope!), and my bobblehead shrine is in desperate need of dusting!!
There have been so many trades over the course of the last year that my shrine is in need of a major overhaul!
So I am turning to AN for help with this. I could really use some ideas as to how I should display these!
This is my current shrine:
POV 1: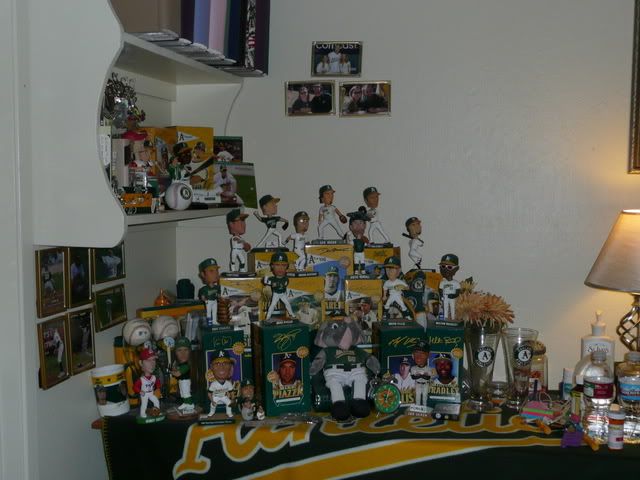 POV 2: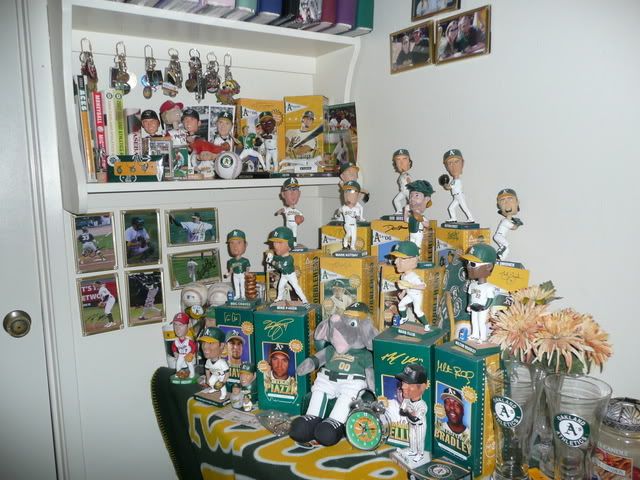 Close up of Bobbleheads:

So AN, I am leaving this in your very capable hands. I need your help! As you can see in the last photo, I only have 5 "active" bobbleheads. I still want to display all my bobbleheads, but I only want the "active" ones as the focus. And I need to make room for the 2008 bobbleheads.
I know I am not the only one with such a collection. So I would really appreciate the help of others who are finding creative ways to display their treasures.
And I would love to see photos of other shrines out there in the AN community. Even if you don't have an idea how to help me, I think it would still be fun to see how people show their devotion to their team.