I think I have a new player to add to my favorites...and I KNOW my son does.
We went to the Angel game Friday with the Angel fan brother-in-law and his kid and made it in time for BP.  Our seats were right next to the bullpen entrance by the left foul pole.
A's pitchers were shagging balls and occasionally lobbing them into the stands.  Witasick and Gaudin were parked in left field.  Gaudin stood out because he actually looked like he was having fun.  I know he is practically a rookie and I understand why most players tune out the fans (especially in enemy territory) but it is refreshing nonetheless to see a player enjoying himself out on the field.
We were actually able to get Chad's attention amongst a see of red and he came over to toss my son a ball.  Unfortunately, a little Angel fan stuck out his glove and snagged the ball.  Not to fear, after the next ball was hit to left, Chad went and retrieved the ball, came over and handed the ball to my son.  Very nice gesture AND that ended up being the last ball hit in BP.
Oh yeah, AN was represented Friday in Anaheim as I ran into Amnesiac727.
So Sunday rolls around and I heard that kids were going to be allowed on the field before the game.  I bring my camera this time, as well as my other little guy, the two year old.  My older son brought the Gaudin ball in hopes of landing an autograph.
After exiting the field and re-entering the stadium, we headed over to the A's dugout and who was the only player signing autographs – Chad Gaudin.  My son was pretty happy to have the same player who gave him a ball, sign it as well.  And, as I understand from Jennifer, they got us on camera before the game! – not sure if it was EI or mlb.tv.
Back to the field walk.  We entered the around 11:30 near the right foul pole  
The A's were stretching just off the base line
Said 'good luck' to Geren and he commented something like 'you are wearing the right colors.'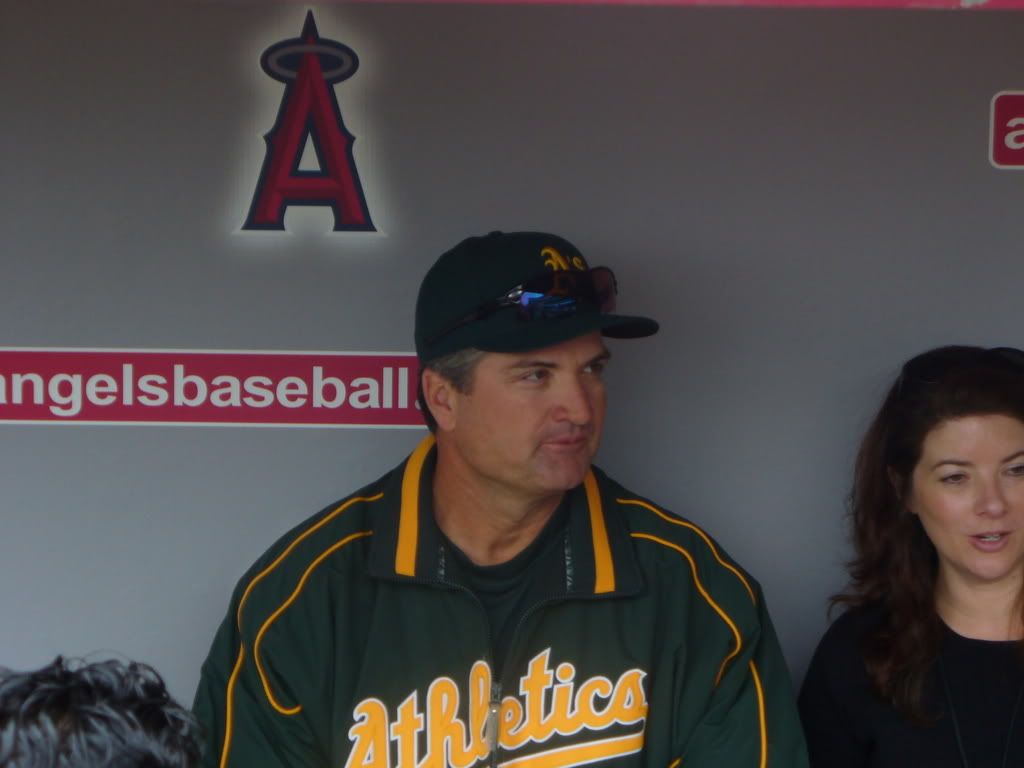 Our seats were right above the tunnel that leads to the bullpens.  
Pictures from the bully:
Embree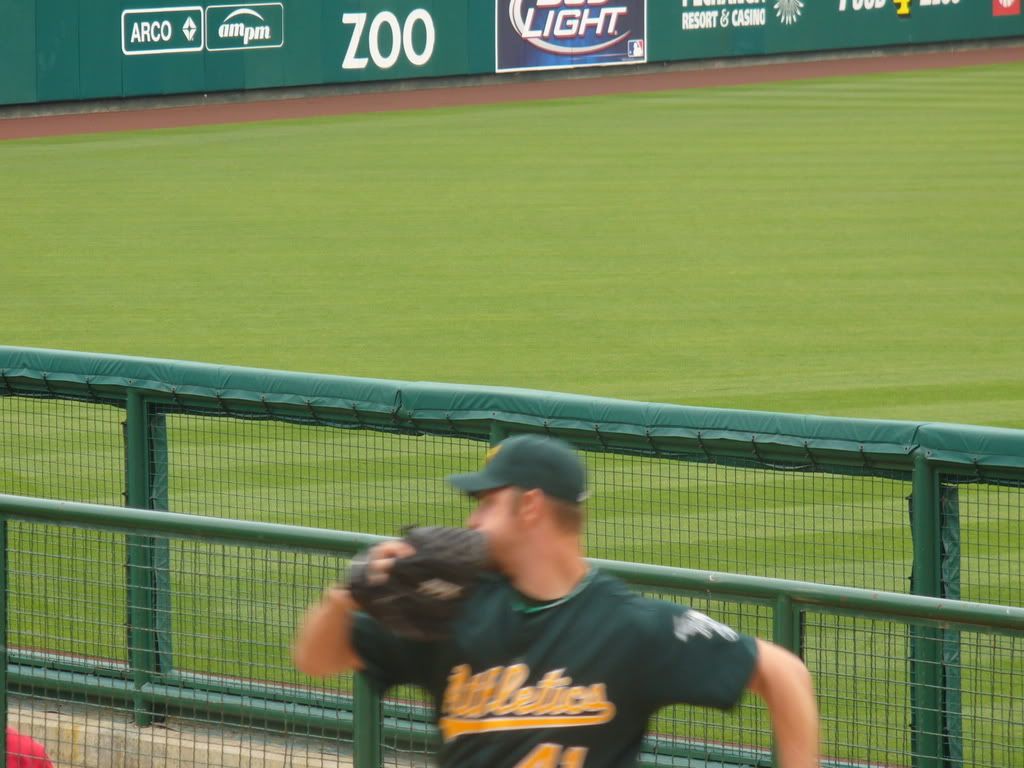 Calero on his way in
One of a dozen or so times an antsy Street gets up to get loose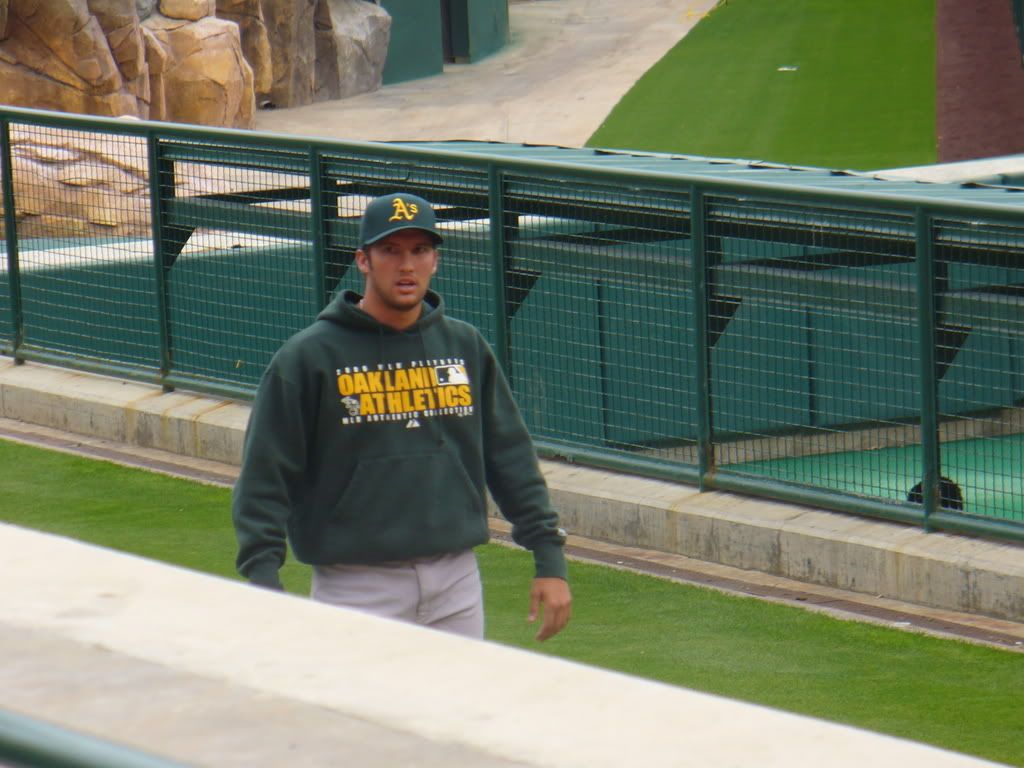 Marshall
Street grabbing a little something
Street going in to close it out after a-hole Angel fans spent the last 10 minutes razzing him as he warmed up