Last week Nico, perhaps in the grips of a cutthroat game of Truth or Dare, fessed up that  he thinks Joe Morgan has become a good broadcaster.  For my part I'm somewhere in the middle, agreeing with Nico that Morgan can offer insight at times, and that he's personable and has good rapport with Jon Miller, but also agreeing with devo and others that his wisdom about on-field events can't compensate for a tide of gaffes and his stubborn refusal to accept any knowledge but that earned in big league dugouts, boned bat-smooth and varnished with a patina of tobacco spit.
Well, if it's gross viscous stubbornness you crave, have I got the opportunity for you!  The Oakland City Council meets tomorrow night at 6:00!
And item #8 on their agenda, the presentation of ceremonial matters, starts with this little nugget:  
A RESOLUTION HONORING JOE MORGAN FOR HIS FOUR DECADES
OF SERVICE AND GENEROSITY TO THE YOUTH OF OAKLAND AND
PROCLAIMING NOVEMBER 15, 2007 AS "JOE MORGAN DAY" IN THE
CITY OF OAKLAND
Let me make a few things clear here.  First, Joe Morgan is a genuine City of Oakland star, an Oakland public school product from age 10 through Castlemont High School, and then to Merritt College, where he got his associate degree with honors before beginning his pro baseball career.  And second, Joe Morgan was an awesome baseball player.  
He started with the best-named team in MLB history, the Houston Colt 45s, and was the NL Rookie of the Year in 1965.  In an era when second basemen were expected to wield a slick glove and hopefully hit better than the pitcher, Morgan could rake.  He also had the best stance-trigger device ever, with the unique "chicken flap" of his back arm in his lefty stance, while getting ready for the pitch.  Apparently the move was suggested by Houston teammate Nellie Fox, himself a Hall of Fame second baseman, as a way to help keep his elbow up in good hitting position.  I've scoured the internets looking for video of a Morgan at-bat, but alas, I cannot present video evidence of his signature move.  I was able, though, to find evidence of his commitment to good grooming:
Morgan's career included MVPs in '75 and '76, posting OPS's of .972 and 1.020 respectively, though Joe would be the first to tell you that some stupid made-up acronym couldn't capture what he brought to the table.  The Big Red Machine won the World Series both those years (damn you Charlie Finley).
Another important point:  Joe Morgan apparently has done a lot of good for Oakland youth.  According to the Resolution, "Joe has led by example, a leader and inspiration off the field and in our community, contributing personally and financially to the Young America Baseball Program, the Oakland Unified School District Sports Program, and as Founder and President of the Joe Morgan Youth Foundation, which provides college scholarships as well as financial support to programs that are instrumental in the development of youth, and as co-founder, along with basketball great Bill Russell, of the Summit Bank Foundation which awards college scholarships to local youth."  
How this stacks up on the good works-o-meter I can't say, but given that Joe could probably dine every night at the finest restaurants of Cincinnati (umm...) without ever once picking up a check, it says something that he still chooses to do right by the kids of Oakland.
OK, so that's the case for Yes.  On the other hand, you gotta love that the modern wisdom of the enlightened masses, wikipedia, says of Joe in its opening paragraph "he is widely criticized for being one of the least informative sports broadcasters on television."  
Deadspin was even so moved it declared a Slap Joe Morgan Day...not exactly what the City of Oakland is getting at.  They also related an unsourced account of Joe randomly flipping off fans in an airport without provocation.
There's of course only so much firejoemorgan.com a man can link.  And frankly, I kinda think they've hit their one note an awful lot by now, though it is a note which rings true.  But cripes!  Right there on page 1 you've got Joe "highly paid top national baseball analyst" Morgan citing his own lack of knowledge in refusing to express opinions on the new Pirates manager (OK), the new Yankees manager (umm), and, back in early October, which of the eight playoff teams had the best chance to win the Series.  Come On!  There may be only ONE OCTOBER, but that shouldn't make anyone feel compelled to, ya know, analyze it.
Now, Joe famously refuses to read Moneyball.  But you shouldn't take that as an aversion to books in general.  After all, Mr. Morgan is a published author.  To wit:
And as for that book Billy wrote:  I know it's old news, but just in case some of you youngsters missed it way back in 2005, here's the famous SF Weekly article about Mr. Morgan and his hatred of all things numeric.
There's so much good stuff here it's hard to pick.  You've got "Why would I wanna read a book about a computer, that gives computer numbers? I see a game every day. I watch baseball every day. I have a better understanding about why things happen than the computer, because the computer only tells you what you put in it. I could make that computer say what I wanted it to say, if I put the right things in there. ... The computer is only as good as what you put in it. How do you think we got Enron?"  
You've got Morgan was asked what he would do with the A's if he were Billy Beane. "I wouldn't be Billy Beane first of all!!" Morgan replied. "I wouldn't write the book Moneyball!" (His authorial confusions are still fodder for baseball blogs across the Web, perhaps because they may very well be the quintessential Morganisms: indignant, self-righteous, and hopelessly ignorant.)"
You've got the act of watching Joe do Sunday night baseball compared with watching Reefer Madness.

So I just don't know what to recommend for tomorrow's Oakland City Council meeting.  On the one hand, you've got this:
And even this:
And on the other hand, we have the jihad against numbers and, really, reason itself: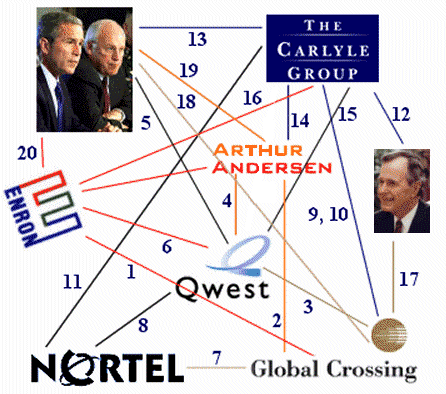 So I can't in good conscience recommend that you show up at the meeting and fill out a speaker's card.  Nor could I endorse the idea of going back and picking up some tips from the recent AN diary about heckling.  Because you wouldn't want to be the turd in the festive punchbowl.  Of course, if it's already been befouled...