Fremont's favorite son came home today in a part of a celebration of Fremont's 50 years as a city.  And I got my giveaway Eck jersey signed.  Need I say more?
The Photo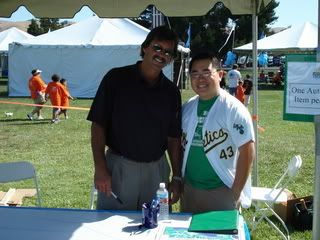 The Jersey

The Sig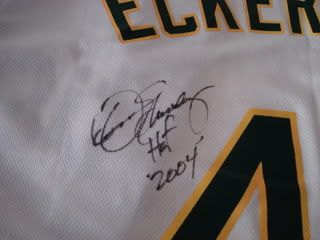 Need I say more?
Apparently, I do, because I have to meet the 300 characrter min.  I'll add one more photo, it's not A's related, but it's awesome.
Me at the 50 yard line, Neyland Stadium.

Too bad the game next day was horrible, I had fun in Tennesee nonetheless.