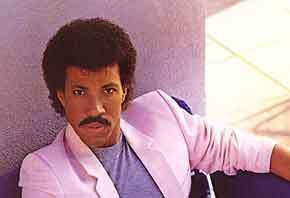 Stuck on Two
Get a feeling deep down in my soul when the A's go and lose
But we're on our way
Rich Harden's pitching today.
So, awesome ballgame last night, huh?  We scored nine runs!  Milton Bradley hit a two-run homer!  Huston Street still wears number 20!
With so many negatives available to focus on, let's start with something positive and off-topic.  The New Orleans Saints blasted the Atlanta Falcons in the first game played at the Superdome since Hurricane Katrina.  It's really nice to see an icon of the city of New Orleans up and running again.  And sure, it's just football, but it's nice that they have a 3-0 football team to root for.
Before we start talking about baseball, I recommend that everyone read this reminder, courtesy of Eric Chavez, that baseball is still in fact just a game.
Now, on to the carnage.  For those of you that thought Huston Street was hurt last night, he disagrees with you:
"I felt great," Street said, noting he'd had two days off. "No excuses. I felt my stuff was good. Everything felt fine. I just made bad pitches today, one after the other. It happens sometimes. I wish it didn't happen tonight. We played so well tonight, that's what's so disappointing to me. The guys played well enough to win the game and I came out and made bad pitches."
Macha said that catcher Jason Kendall was putting his glove "in one area and (Street) was throwing it to another area."
In the same article, Macha shows that he is pissed that we're angering the woofing gods:
"Everyone is saying this is over. That's absolutely wrong," A's manager Ken Macha said. "We've got people from our organization coming up here to celebrate. That's wrong. We've got to win these games. This was a winnable game if we make our pitches."
By the way, he's referring to the fact that Lew Wolff and John Fisher flew up for the party.  He must be pretty pissed to throw the bosses under the bus (try saying that quickly three times).
Is Billy Beane right when he says that winning creates clubhouse chemistry?  Mark Kotsay is not happy about being in a platoon situation:
"It is a platoon," he said. "If I'm not in the lineup against left-handers, it's a platoon situation, no ifs, ands or buts. (Macha) has made it clear I'm not playing against left-handed pitchers, especially tonight. He's putting a lineup out there he feels is the best to help us win, and I'm not in it."
My opinion is that if you're a .750 OPS hitter, platoons happen.  And that you've captured what Macha is doing perfectly in your last sentence, Mr. Kotsay.  It's not that you can't hit lefties, it's that Klown Power can eviscerate them.
Barry Zito wants to go to Japan, according to Urban's A's Notes, but Scott Boras won't let him:
Eager for a look at the baseball and culture of the Far East, Zito on Monday approached Bobby Bonilla, a former longtime big-leaguer who now works as a special assistant for the MLB Players' Association, to express his interest.
The rosters and other details have yet to be announced, but sorry, Zito was told. No free agents allowed.
Thankfully, Zito's familiarity with fabric softener may open a door for him:
"You know, in some sort of ambassador role or something," Zito said. "I'd love to just be there and represent the league in some way. I could still make the public appearances with the team and stuff like that, and could give me some chores or something, like doing the other guys' laundry, to justify having me there.
"I just think that experience would be really cool."
Also in Urban's notes, Milton Bradley is Ken Macha's new bff:
After the A's came up empty in two chances to clinch the American League West title over the weekend, outfielder Milton Bradley suggested that the team might have grown a little too occupied with the idea of clinching.
Asked about Bradley's comments Monday, A's manager Ken Macha was quick to agree.
"I agree with him a whole lot," Macha said. "I felt we played hard [Saturday and Sunday], but you could be concentrating on one thing and still have something else in the back of your mind. ... Clear your mind. Go have a good at-bat, make a good pitch."
I think we could all learn a little maturity and humility from Milton, kids.
That's all the links I have to dump.  I'm sure you crafty people will find more.  Take heart in the fact that Rich Harden is starting today, and that we still control our own destiny.  We may be currently "Stuck on Two," but one good pitching performance from Rich Harden, combined with one cataclysmic defensive implosion by the Angels, and we're gonna party...
ALL NIGHT LONG!!
FIESTA!!!  FOREVER!!!!