Who would've guessed that Friday night was the only partytime and that the bubbly is still chilling.
Big fun though, with BBG in the house and finding the drummers Friday night. Hope Athleticsgirl 24 enjoyed her trip.
Baseballgirl posts to AN from the field, in Ron Washington's coach's box

Duke on Friday night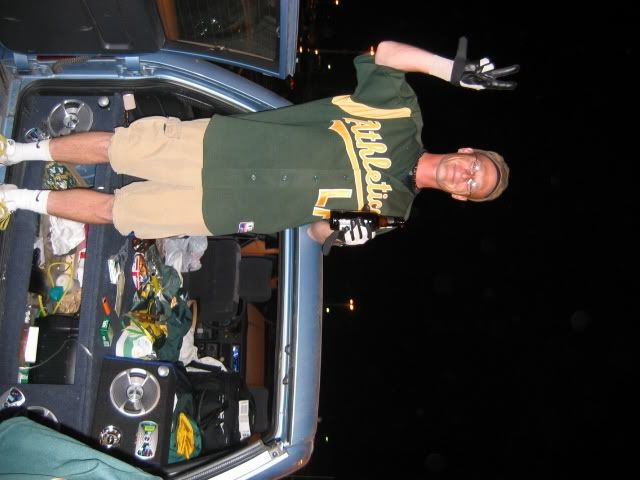 Parking lot celebration- Saint and friend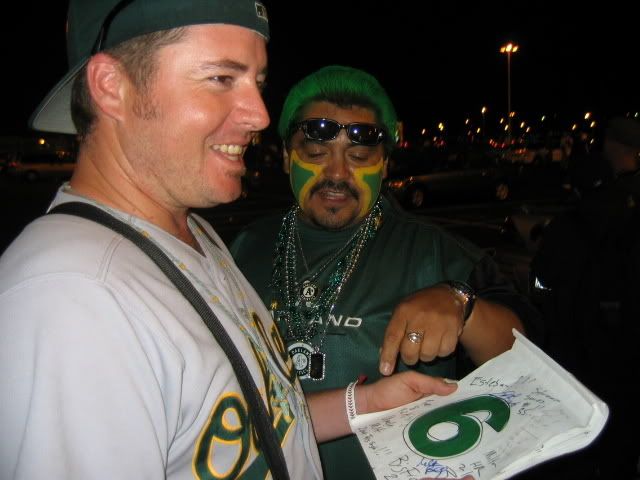 Athleticsgirl24 and friend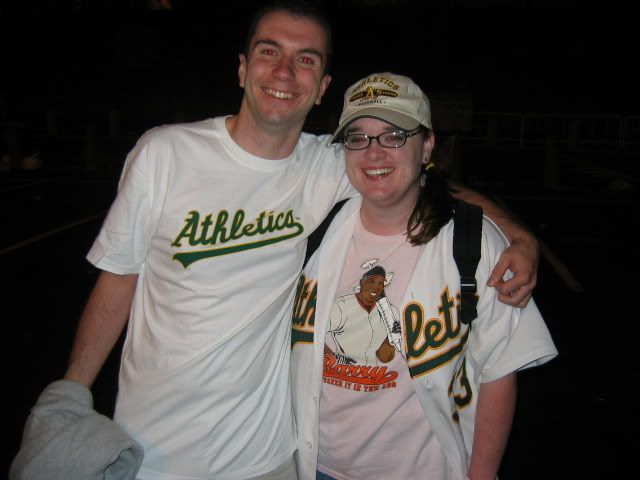 AG24 and BBG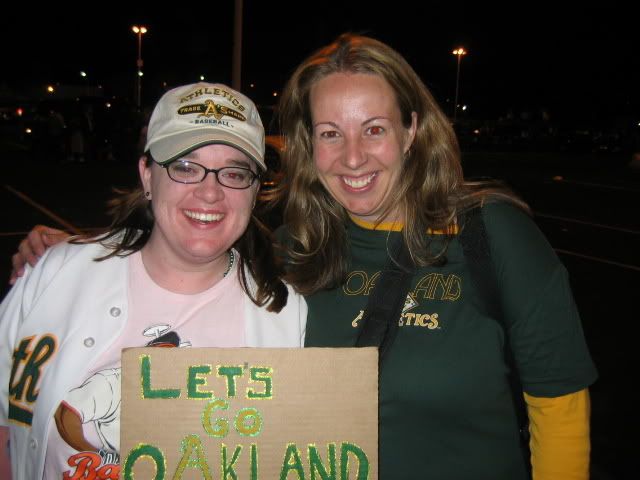 Saturday - BBG and Jeepers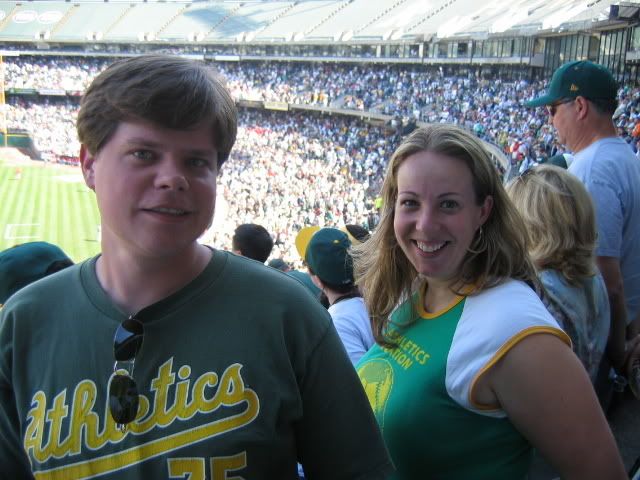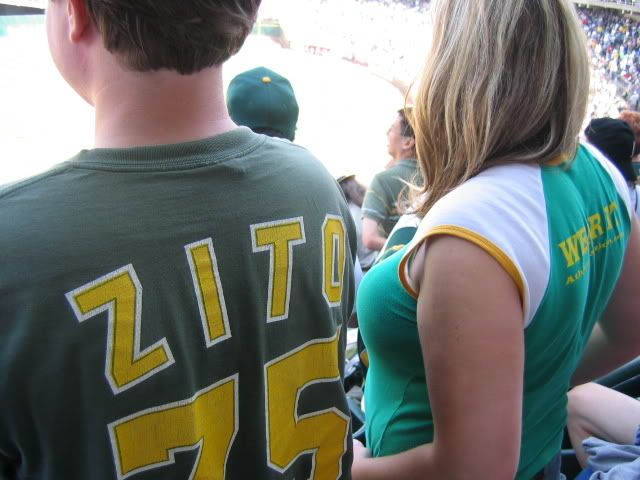 MB on Extra Innings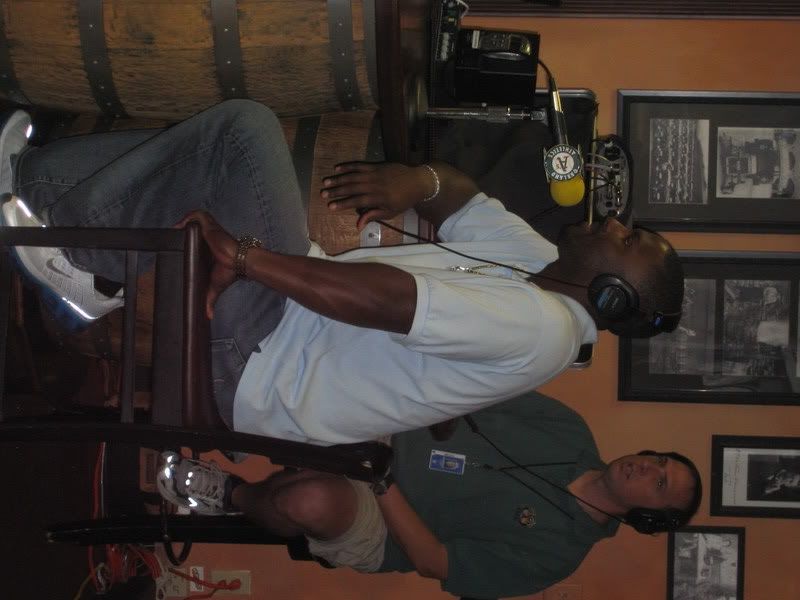 Fentons: BBG, Vince Cotroneo and Robert Baun

Bruce Magowan, Marty Lurie, Robert Baun

Shooty Babbitt

Sunday was a beautiful day for a ballgame..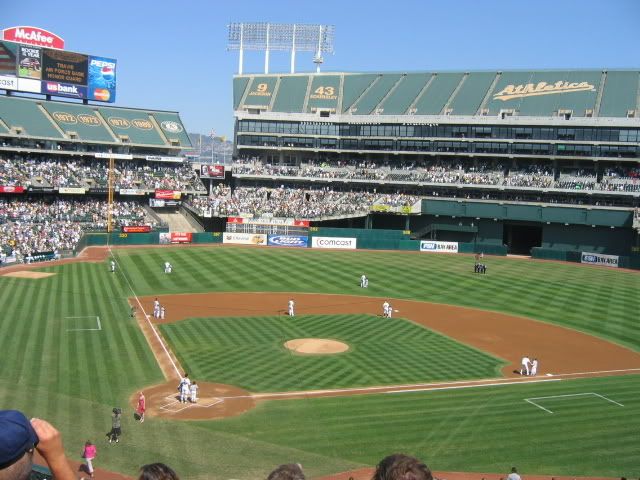 Fans and friends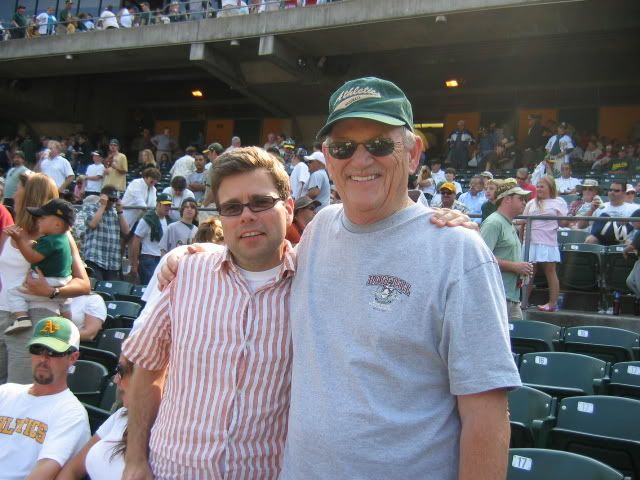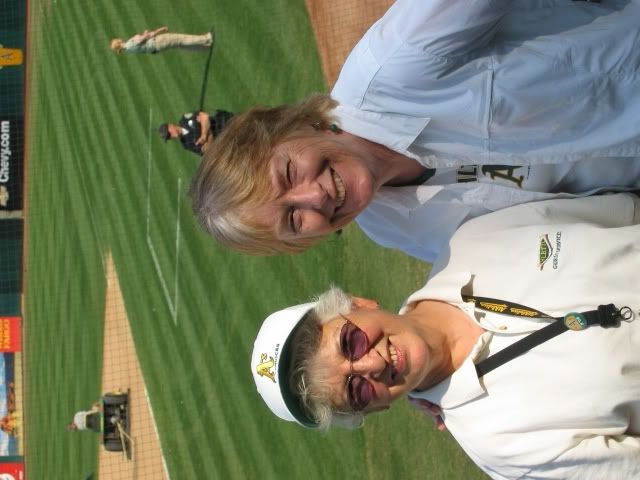 our magic number is still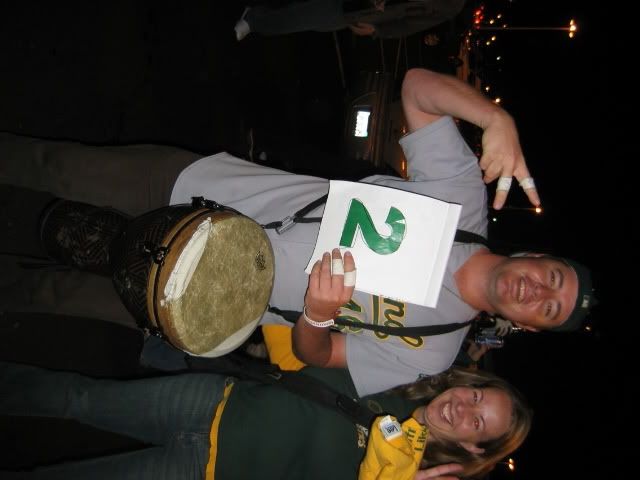 Let's Go Oakland!