McFood, you inspired me!
We had a blast..thanks to Blez, BBG, Nico, Billy Beane, Ken Korach, and #22 Milton Bradley...and thanks to the LF Drummers, Saint and Duke who joined us and kept the excitement high. Rally caps, shirts and rhythms work!
Mr. AN himself: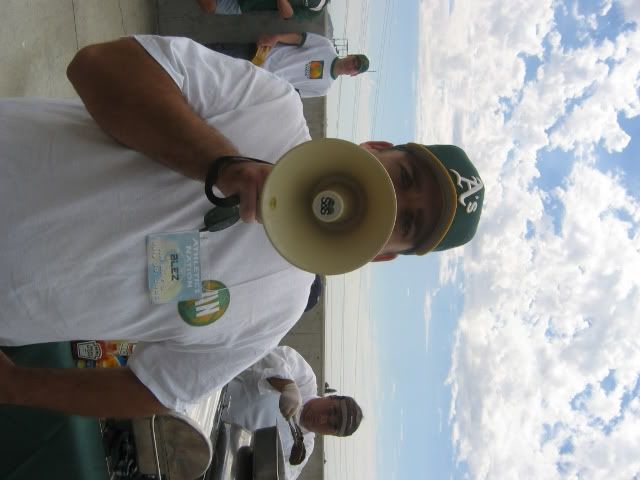 Thanks to Athletic's Princess, BBG-for tickets, nametags, coloring books and true gold and green AN spirit: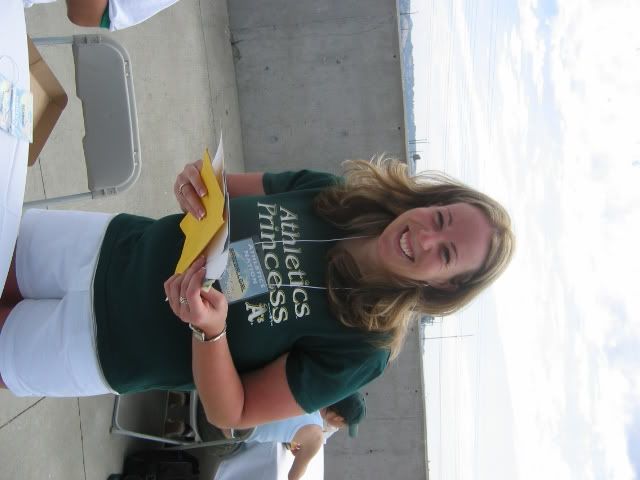 Mrs Blez and Mrs Kos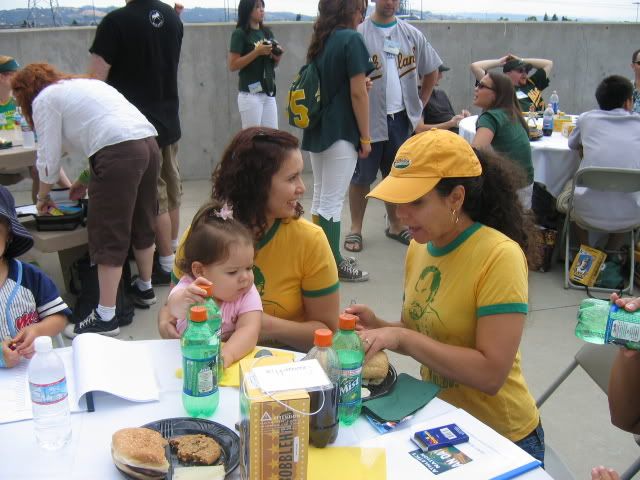 McFood's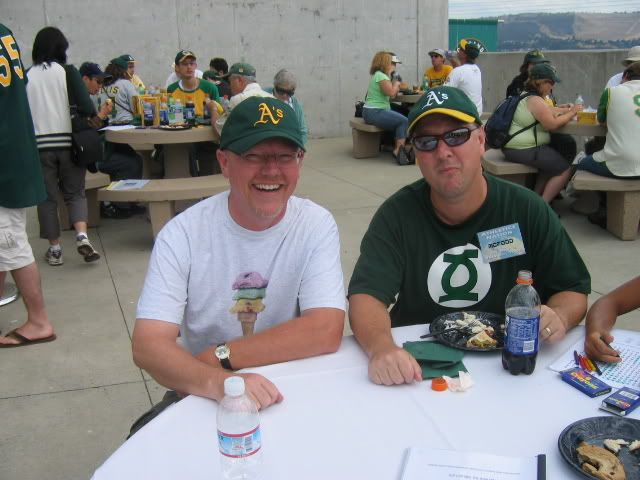 Creator of ANtics and Kris?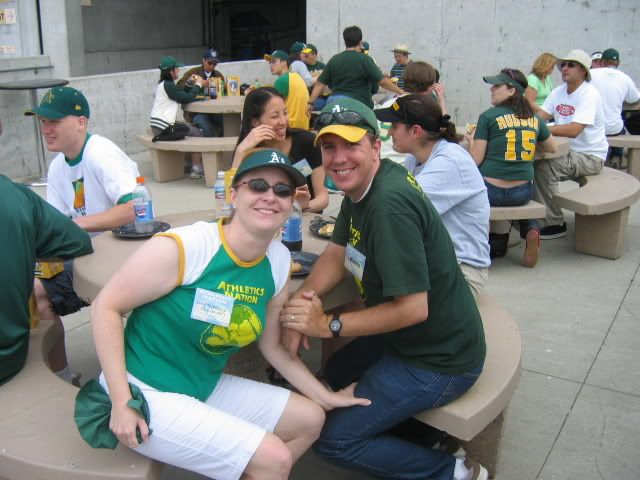 Host and Guest

Yes, we do: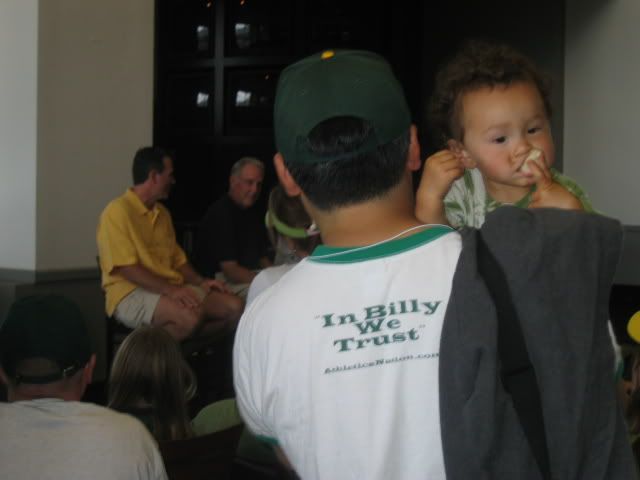 Walkoff hero:

gotta give the drummers some!!!