So last week I was on vacation down in San Diego, so I figured it'd be great to watch my first every baseball game at a non-Bay Area ballpark.  And I took pictures, because I'm jealous of the Pads shiny newish park.
We bought 'lawn section' tickets, which is basically a large patch of lawn out beyond center and right fields.  It's a great place to chill out on a blanket and have a picnic and watch the game.  Here's a couple pics of the view from that section


Notice the sand pit down beyond the right field fence.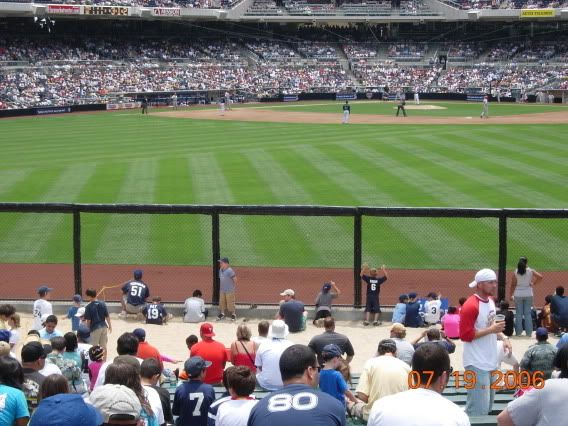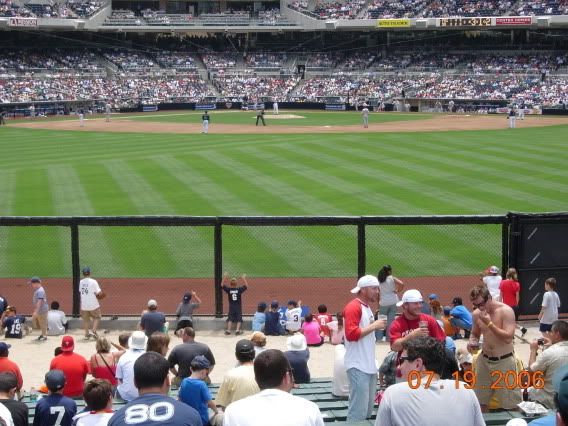 The bleacher section is separated from the lawn by a walkway ... you can see the Omni Hotel behind the left field line.  Apparently the top floors are condos.  Must be a nice deal, buy a condo, get to watch Padres games.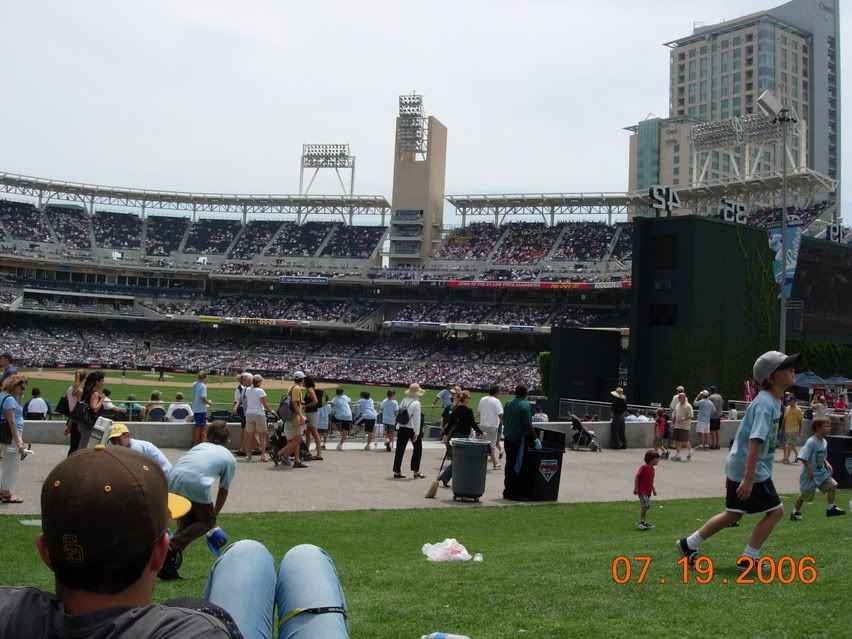 A shot of the scoreboard, as well as a big screen behind the box in center.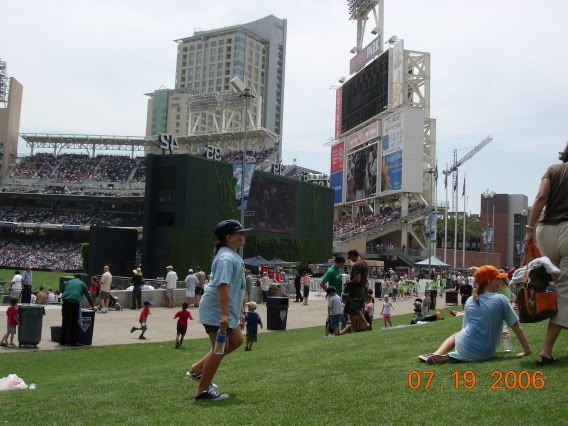 Right Field stands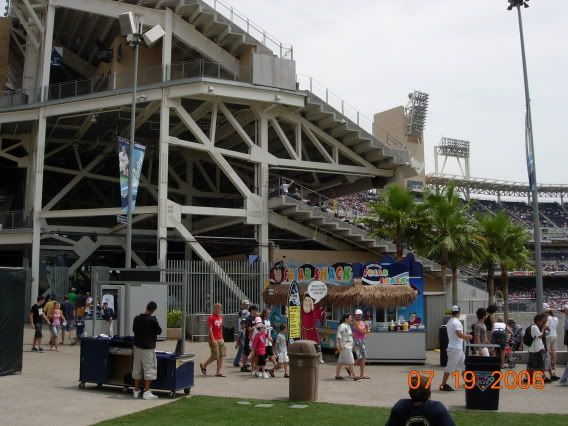 The view from Right Field foul stands


These great flat panels and mini scoreboards were everywhere around the stadium.


Speaking of scoreboards, we won that day ... and the Angels would eventually lose.


Swing and a miss from behind Home


What's great about Petco is the way the stands are constructed, there are a lot of open spots on the walkway behind field level to watch the game (unlike the Mac which has the green fencing around most of its walkway).
A view from LF foul ground.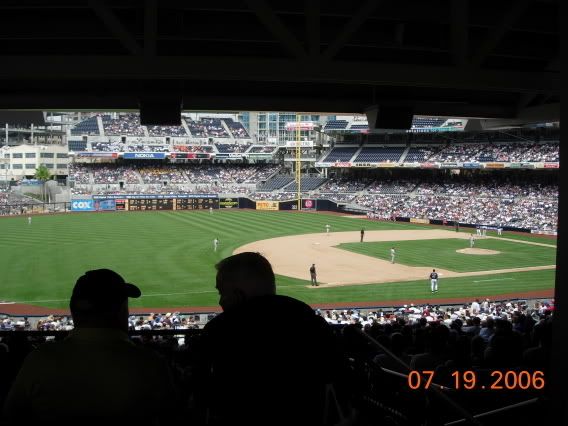 Kicking myself for not catching video of his intro with Hell's Bells, but here's a shot of 'Trevor Time'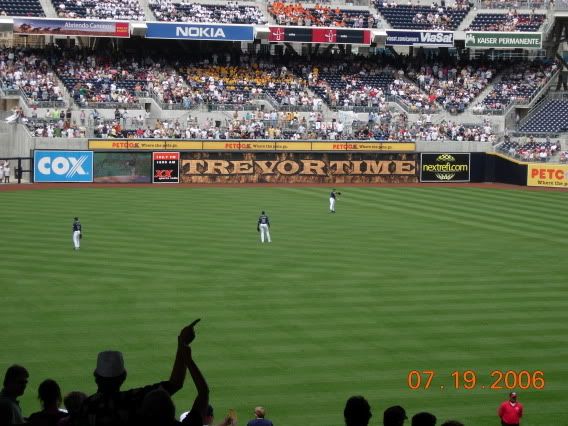 Trevor warming up ...


Before he blew the save. :P
There's also a cool exhibit in the park of the area historically