june 1st, 1:13 pm east cost time, 10:13 PST, ABLJG (his initials, he has a long name) came into this world in a heaving mass of 9 pounds and 1 OZ.  He is big and hungry.....
YAY!!!  He is finally here.
We went into labour the night before and it went well.  The actual delivery only lasted 18 minutes.  Baby and momma are asleep.  I am catching up on several days worth of A's condesed games (KENDALL HIT ONE OUT?!?!?!  WTF?!?!  YEAH!!).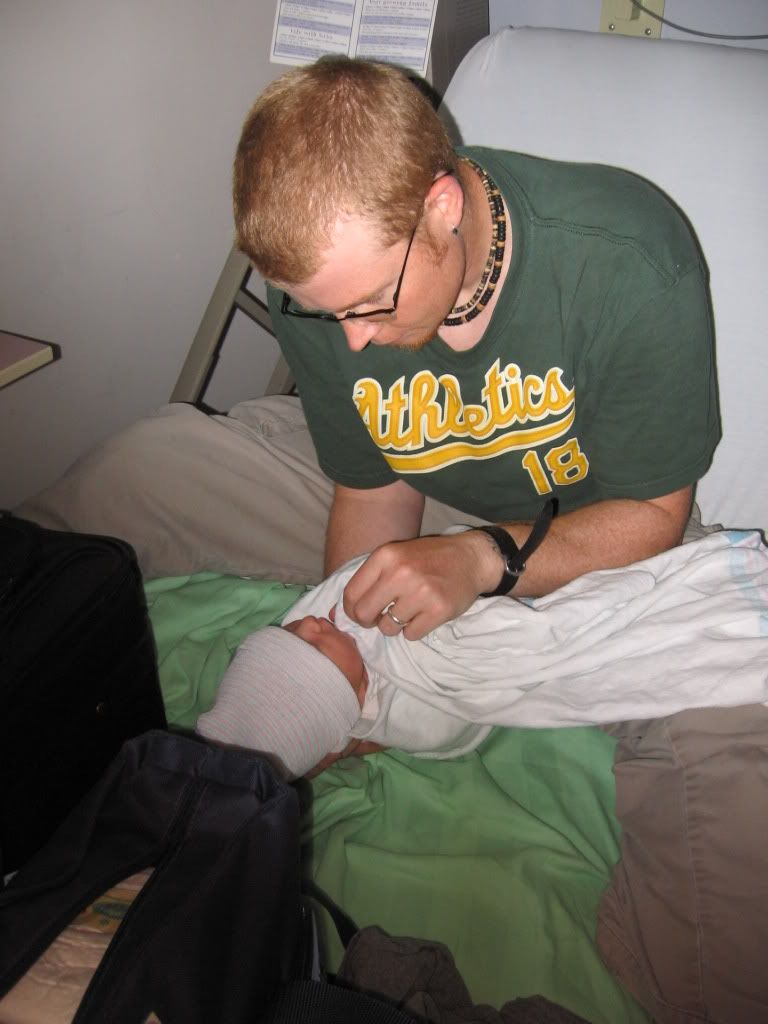 I wore a Kendall jersey in hopes that my son will like the idea of being a pitcher...  Kendall seems to make pitchers happy.
Mom is tired.  
Really tired...
Future ace closer (if he wants to be) is roaring and ready to go:
Good times...
need sleep...
Give me of A's fandom and games since (and including) the third game of the KC series and I will fill in AN on the wonders of meconium, functioning on 45 minutes of sleep for days at a time, and the utter joy of seeing your own child open their eyes and look back at you for the first time ever.  Well, I don't think I can put that last one into words...