Folks-
I have a season package for A's Spring Training games, and there are a few games that I won't be able to use since I'll still be up in lovely Milwaukee.  I'd like to sell them to A's fans and not to a ticket broker, so here they are, first come first served.  The tickets are some of the best at Muni, they are in Section 9, Row 4 (there is no row 1 or 2), right behind the A's Dugout.  You can't beat the location! Check out the seating chart:
http://oakland.athletics.mlb.com/NASApp/mlb/oak/ballpark/seating_chart_spring.jsp
The tickets are $40 for the pair for each game.  The games I can't use are:
March 9 v. Brewers
March 28 v. Rangers
March 29 v. Giants

Here are a couple of photos from my seats last year, these seats are about six seats to the left of these photos, they are not behind the screen.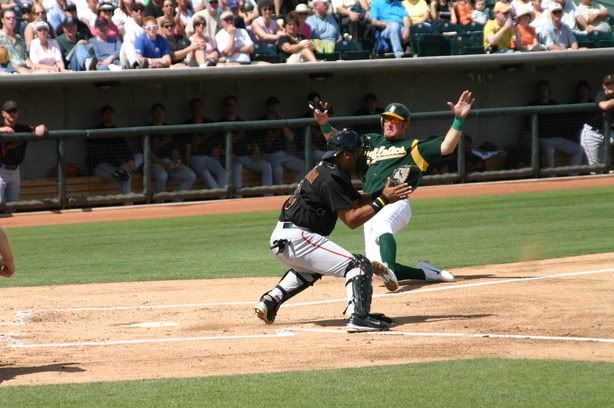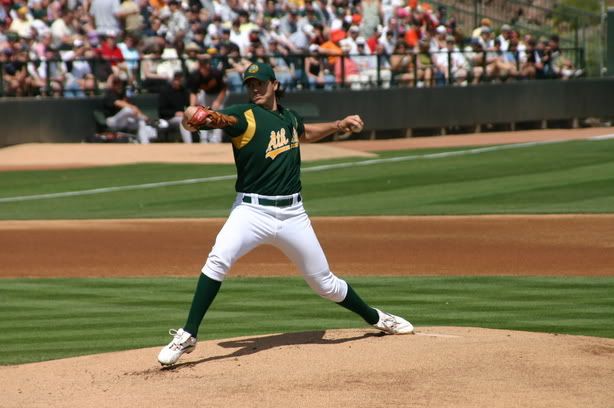 All of the games start at 1:00 in Phoenix.  If you are interested please contact me, my e-mail address is under my profile.
Again, first come first served, you won't be disappointed with these seats, they are great to get that autograph for the kids.
Cheers
Mark