Happy Birthday Duke and JayPay!!


Ok guys, I have to make a huge apology to the Birthday Boys of this week. I have been pretty crazed the last few days and running way behind on everything! So, I am very sorry that I didn't get these up on the exact birthdays.
So, Here is a huge Belated Happy Birthday to both of you!!

Justin Duchscherer turned 29 on Sunday. I have to say that Duke is one of my personal favorite players, and sadly, I don't say it enough. I could simply rave about Duke for hours on end. But I know we don't have that kind of time, so I will try and make it simple.
Let me start by explaining why he is one of my favorites. Back in 2004, when I was starting to soak myself in A's baseball again, (I hadn't been to many games in the modern/Bill Beane era of baseball.) I had been going to more and more games, each time getting better and better seats. Finally I managed to score some front row seats near the bull pen. I took a co-worker of mine with me, who was pretty die hard, and in love with Chavy! As the players all came out to warm up, Duke walks out of the dug out and was heading to the bull pen. My co-worker yelled, "Hey Justin!!" He looked right at me, as if I was the one who had yelled. He smiled, waved and said, "Hey! How's it going!" and then continued on to the bull pen!
This was my first real interaction with one of the players since I was very little. I was so happy! He was so sweet and so natural, like I had seen a friend on the street or something. He didn't act like a "MLB Player," just a normal guy. I instantly fell in love with the guy! And then I saw him pitch!! That was it, I was hooked! That sick curveball of his made me weak in the knees! I went home that night and looked up everything I could about this Justin guy! The more I read, the more he impressed me! From that day on, Duke was one of my favorite players ever!
You know, it is amazing how far a good heart can go. It was obvious that day that Duke had a good heart and was a genuinely friendly person. I was instantly rooting for him to do well, long before I saw him pitch!
I met him again this year at Fan Fest. He, again, was super sweet. He was joking around with my friend, signed my picture and took a picture with me. He is just an amazing person. I was able to meet him because he was selling raffle tickets for his Video Game charity event. I wish I had been able to attend it last year, it looked like an amazing time, and hopefully I will get to go this year! Anyway, I think it is awesome that he took it upon himself to create an event like that. He very easily could have gone into Spring Training thinking, I am going to work on my stuff and focus on getting ready for the season. But he came into it thinking about raising money for a good cause and showing the fans, of both the A's and the Giants, a good time! That is a man with a good heart right there!
Duke is simply amazing. Every time he comes to the mound, I know we are going to see some unbelievable stuff. I know they say Zito has the best curve ball in the Majors, but I would like to know how many of them have taken a good look at Duke's. Ok, ok, it may not be as good as Zito's, but personally, I think it could come in a close second! I love watching batters after they have been struck out by Duke. They all get this look on their face like, "WTF was that?!?"
I can honestly say, and I am sure many of you will agree with me, I believe Duke may be the most valuable member of our bull pen. No disrespect to Huston or Kiko or Chad, but given Duke's talent and versatility, I don't think I am wrong when I say that. Duke is a beautiful pitcher. Watching him pitch is almost like art! He is one of those rare ones where you could watch him throw the ball over and over and over and there doesn't even need to be a batter in the box, you just want to watch him throw! He truly is amazing!
Happy Birthday Duke! I hope you are with us for a long, long time!!
And now on to JayPay!!
Jay Payton, who turned 34 on Wednesday, is another player that I have to say I fell in love with immediately. He came to our team during the All Star Break last year. Two days later I went to a game, it was the day after Harden had pitched his gem and Zito was in the process of matching him. Jay Payton came to bat and hit a beautiful home run! It was fabulous. It was the second day in a row this new kid had hit a home run! I couldn't believe it. It certainly left an impression!
Then, the next game I went to a few days later, with the bases loaded, Payton came to bat and proceeded to leave his mark on the team, the fans, and me! GRAND SLAM!! It was the very first Grand Slam I had seen LIVE! It was an amazing sight that I will never forget! I just remember jumping up and down yelling, I LOVE THAT GUY!!
He went on to make a huge mark on the team in 2005. He was a huge piece of the summer surge that the team experienced. I really believe that without him, we wouldn't have had the run we did last year.
This year he proved that his glove was just as valuable, if not more so, than his bat. He filled in beautifully for Kotsay when he went down and was able to roam the rest of the outfield where ever he was needed. Ok, so someone may correct me on this stat, but I thought I remembered seeing something about how he was the only player in A's history, to play all three outfield position for at least 30 games each in one season. That is pretty outstanding, and is a pretty dramatic example of why he is so valuable!
I know he slumped a little at the beginning on 2006. But heck, who didn't!?! (Other than Swish and Chavy!) Once he snapped out of that slump, he slid in nicely behind Big Frank and became a legitimate threat batting behind him. He almost seemed like a sleeper threat. As if nobody really expected him to be the threat he was. He had some awesome speed and pop. And yet, nobody really saw him coming. Near the end of the season, when I saw Big Frank up to bat, my immediate thoughts were, "hey, if he doesn't get it done, Jay Pay will!"
I have enormous confidence in Payton. Confidence in his bat and confidence in his glove. He is one player that I never feel I need to worry about. I KNOW he will get it done. I KNOW he will not fail, and even when he does, it is not a complete failure. He has a good AB, or he moves runners, or he saves a hit from becoming a double or triple. Ok, I know one of you is bound to bring up that one bad day he had a while back. But you know what, that was ONE bad day. To me, he had one bad day and that is not enough to taint my entire perception of him. All of us will have one really bad day now and again. And nobody should be faulted for that. And what happened the next day, JayPay went out there and proved to us all that it really was just one bad day and we really can count on him.
The time that JayPay spent with us has been very special. I have to say, I am hoping that Billy will get something done with him to keep him with us. Not only do we need JayPay, but I certainly want him to stick around. I think that he is an Athletic through and through. I certainly hope he thinks he bleeds green, because he acts like he does. He is one of those players that put on the Green and Gold, and it just looked right! Like he belonged in that uniform, it FIT! So I really hope that he plans to wear that uniform for a very long time to come!
I know he is a free agent, and I hesitated for just a second in doing this Birthday tribute to him. But then I realized, I wanted people to know just how much he means to this team and how much we love him. I think he is a very special player and we are very lucky to have him on our team. Like I said, I think he bleeds Green! I want to see him in the Green and Gold again next year so I can do another Birthday diary for him and rave about all the wonderful things he did in 2007!!
Happy Birthday Jay Payton!! We all love you and hope you are an Athletic for many years to come!!
Duke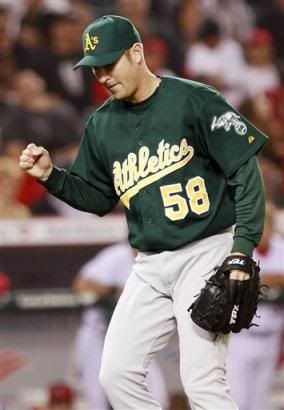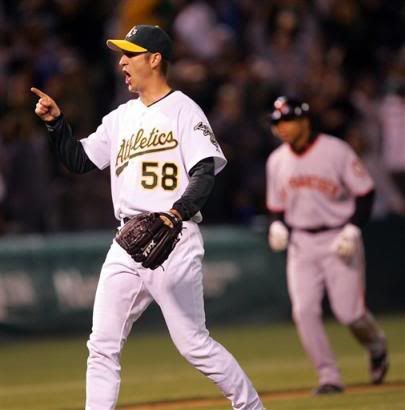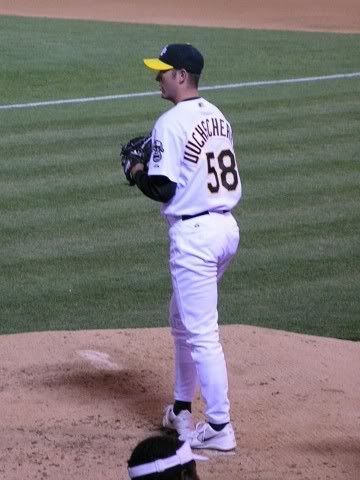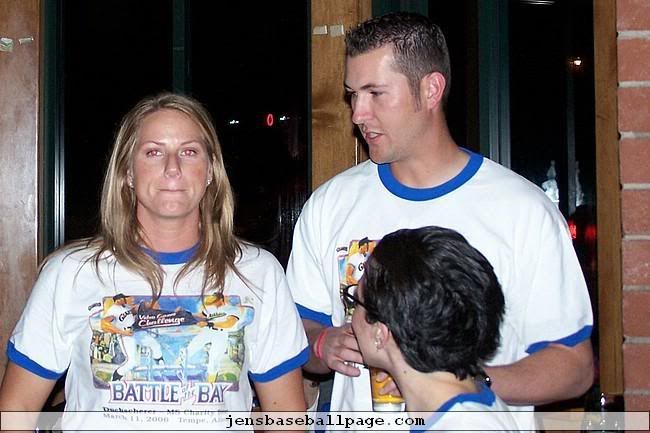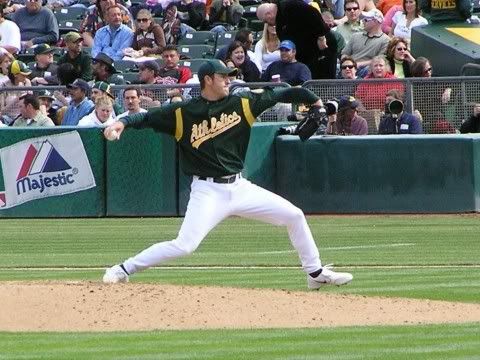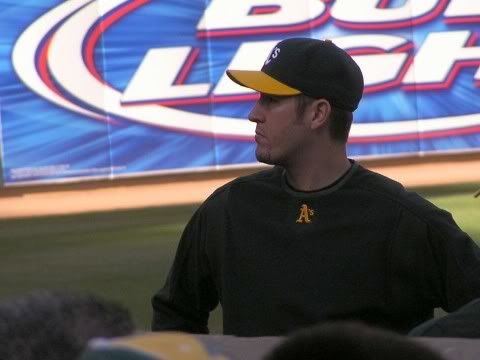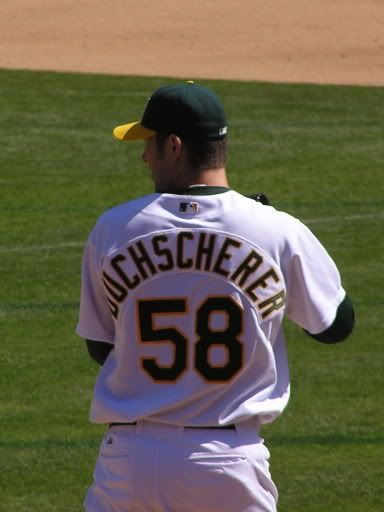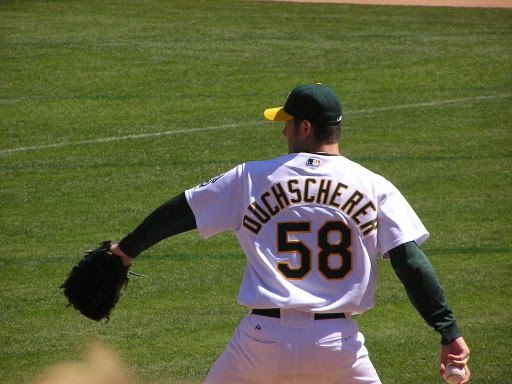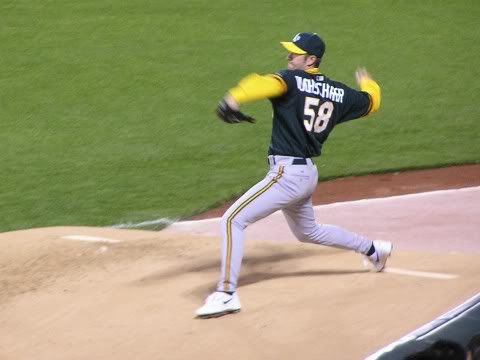 Payton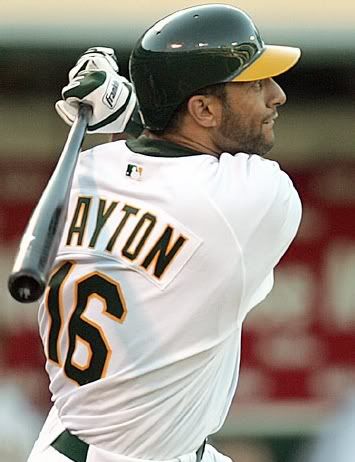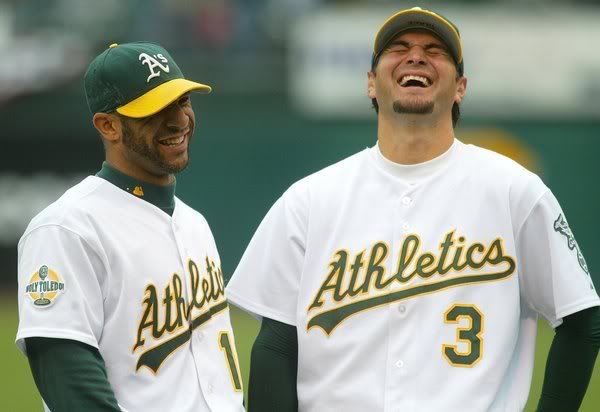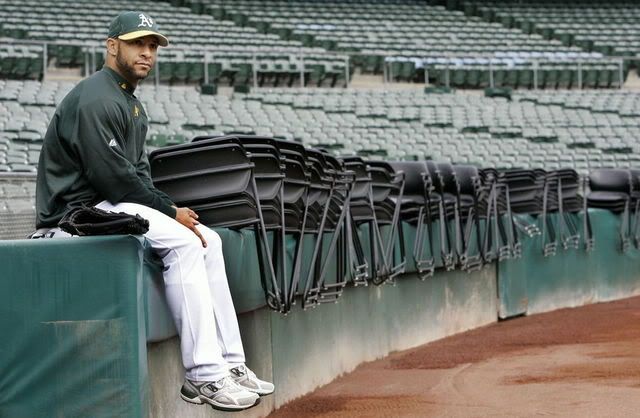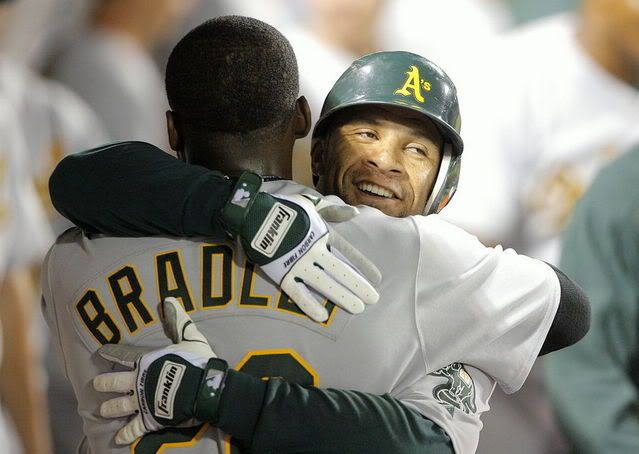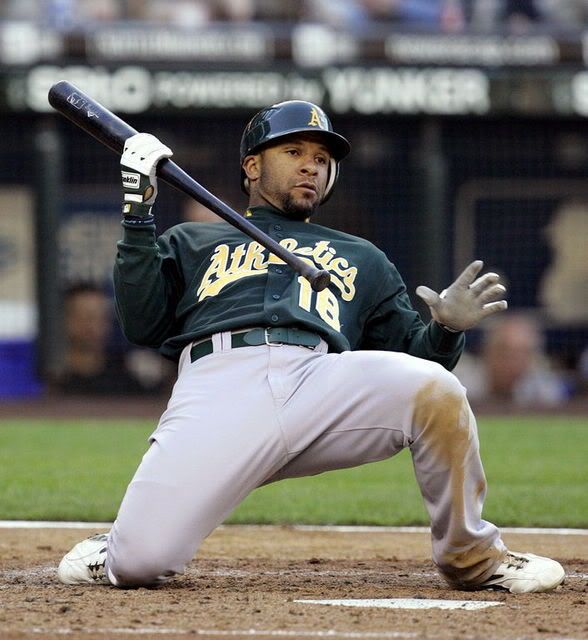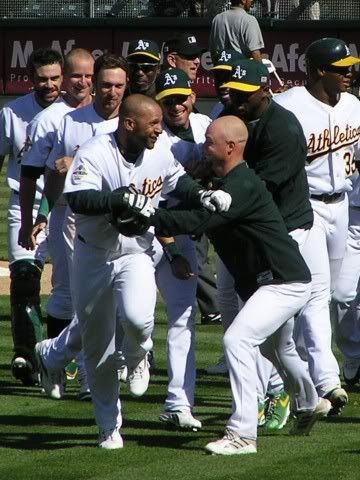 Happy Birthday Duke and JayPay! I am sorry this was so late! I hope you had wonderful birthdays!