Happy Birthday Marco Scutaro!!


Today Marco Scutaro turns 31! I don't know about you, but I was a little surprised to see he was that old! I guess our little piece of Venezuelan Man Candy defies age along with all other aspects of typical baseball knowledge!

Marco is one of those players who you can't fully appreciate until you see him all the time. And a big part of what you like about him has nothing to do with his play on the field. Marco has always impressed me on the field. In 2004, when he was taking over for Mark Ellis for the year, he proved that 2nd base was well taken care of. Then in 2005 (and 06) when Bobby went down, he showed again that he would take good care of the Short Stop position. On a handful of occasions he moved over to 3rd base and even Outfield! He proved over and over again just how versatile and valuable he was. That is until he was asked by Macha if he would be willing to play Catcher and he suddenly forgot how to speak English!!
But that brings me to my favorite part of Marco, his personality. Now, yes, I have never met him personally. But really, his charisma and heart comes through loud and clear every moment he is out there. From him trying to learn Swish and Bradley's Home Run Cheer, to him making out with Chavy, to him taking a curtain call WITH Big Frank, you see MARCO in everything he does. I mean, who in their right mind would take a curtain call with Big Frank!?! Marco is probably the only one who could pull that off and not look like a total ass, or get hung up on a hook by The Hurt later in the locker room! A lot of players go out there, play the game and move on with life, all the while keeping their personality a carefully guarded secret from the public. Not Marco! He is showing us who he is on a daily basis.
Magic Marco is more than just a back up Middle Infielder. He is showing us all that he is a wonderful team mate, and a valued friend to all the guys on the team. He seems like the kind of team mate any player in the game would love to have. Most of us here at AN have known his value for a long time. But ever since the ALDS, I believe the rest of the baseball world has finally seen the light!
Of course, that might not be a good thing, I mean, most of his appeal is that he can come up there and lay down a little shock and awe on the other team. They see 8th or 9th place hitting Marco Scutaro Who coming up and they think, eh... I got this guy. Then BANG! He hits a bloop single over Matsui's head or dings a fastball from K-Rod! It is the secret that is Marco Scutaro that gives him his Magic!
In many ways, he symbolizes the A's. He is the underdog. He is the one that never really should have been there. Go rent "A Player to be Named Later" and you will know what I mean! (A great movie! If you haven't seen it, I highly recommend it! And if you didn't <3 Marco before, you will once you see it!) Bobby and Ellis are the "regular" position players, and yet he manages to spend more time at those positions than they do. He is batting in the 8th and 9th holes and still manages to be very successful. He is that surprise guy who nobody ever thought would go very far, but there he was being the ALDS hero! He is a great ball player and never takes himself too seriously. He seems like he is very approachable and just the kind of guy that you would love to have as your BFF! (Now doesn't that sound like the essence of the Green and Gold?)
Scutaro is a guy who I think was born to wear the Green and Gold. He symbolizes our team and has an ability to bring the guys together in ways that, well... only he could! He is a very special person, and an even more special ball player. Our Little Papi is one player who I am so very proud to say is an Oakland Athletic. I honestly can't see this team with out him. He has been essential to this team for so long, to even think of him on another team frightens me and makes me very, very sad!
So here is to you Marco Scutaro... Captain Clutch... Super Marco Scutaro... Magic Marco... Little Hurt... Little Papi...Our Little Piece of Venezuelan Man Candy!! Happy Birthday!!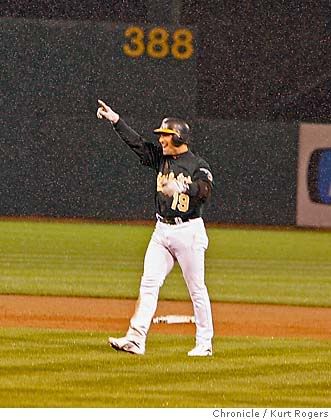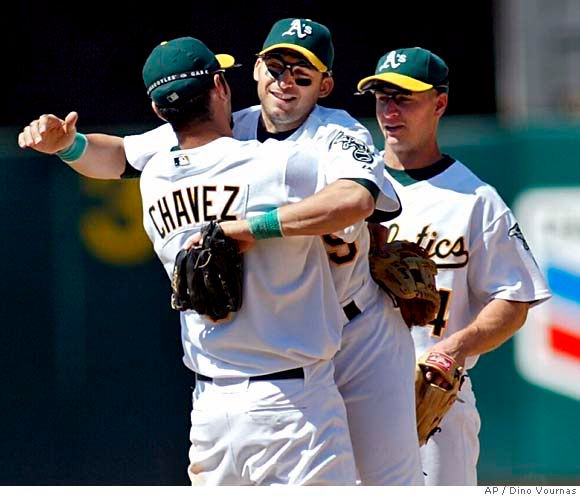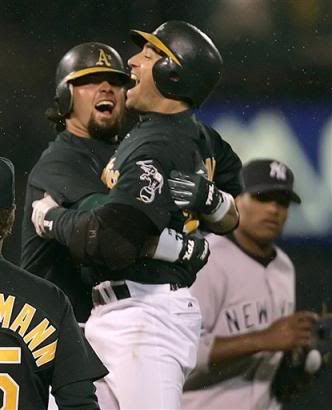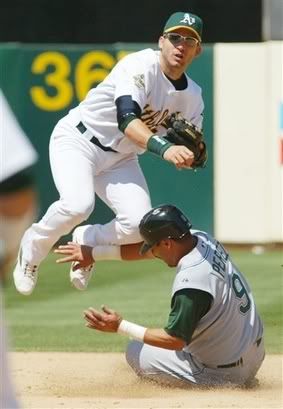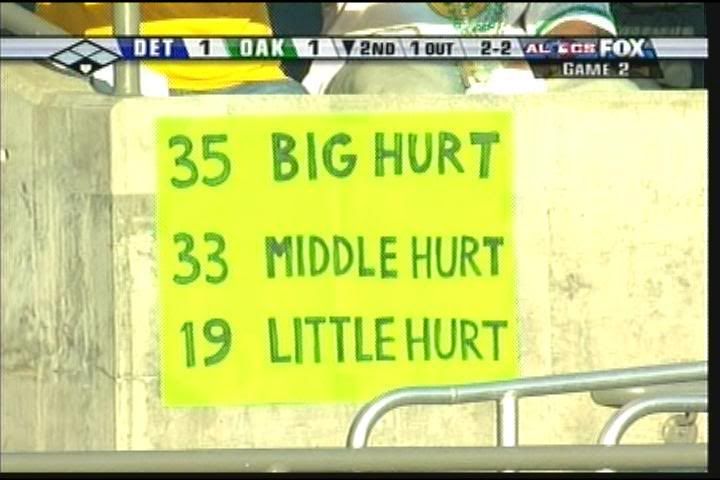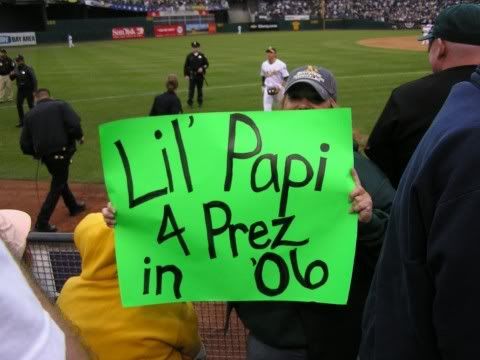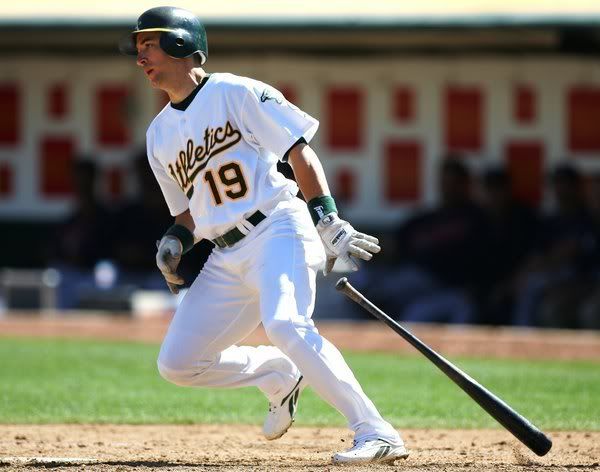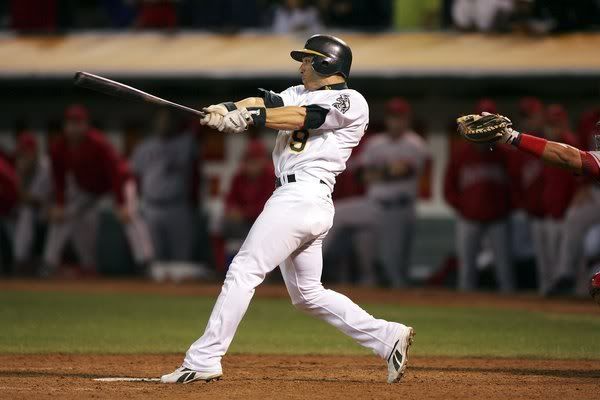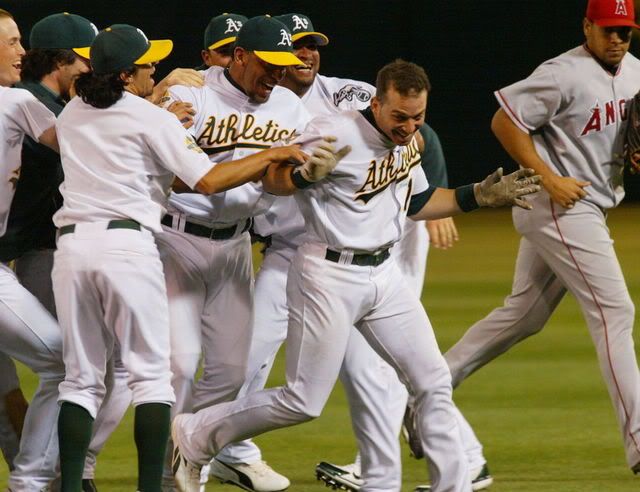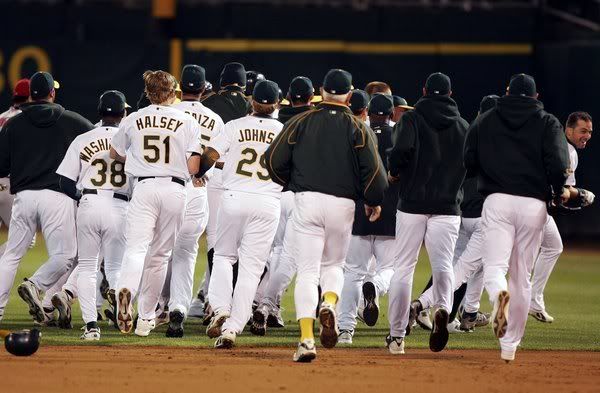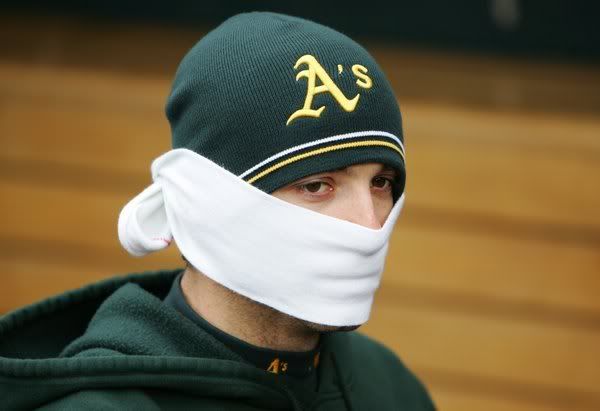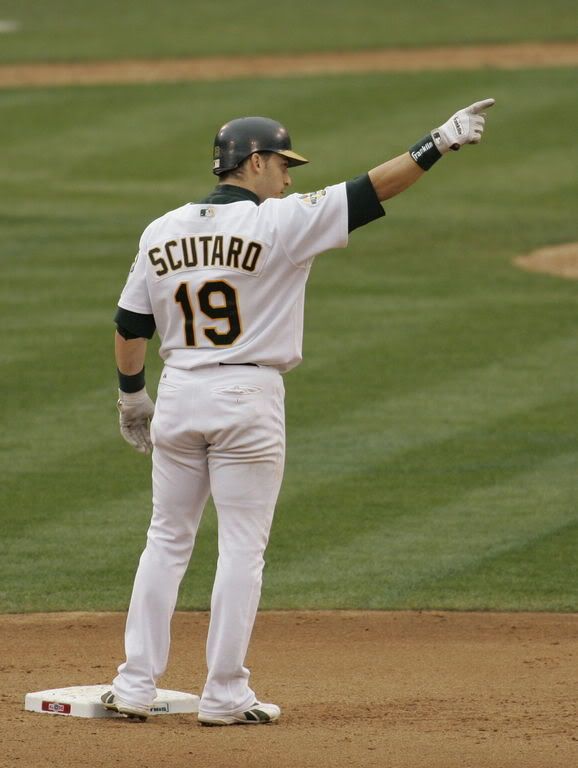 Happy Birthday Marco Scutaro!!