Fantastic pictures, everyone. Thank you to all who entered and all who voted.  These pictures were all taken by AN members and, in my opinion, are as good as any professional pictures I've seen.
There were 91 excellent photo entries. Through a process more scientific than the All-Star Ballot (but not by much), over 44,000 votes were cast to bring you the following 10 Overall winners and 5 (other) winners in three categories: Action, Still and Misc.
I have not identified the photographers, partly because I don't know who many of them are!  They are welcome to identify themselves in the comments thread.
The winners are included below. ALL submissions can be seen here.   We'll do this again some time.
Overall
1. It's a bird, it's a plane, it's SuperCroz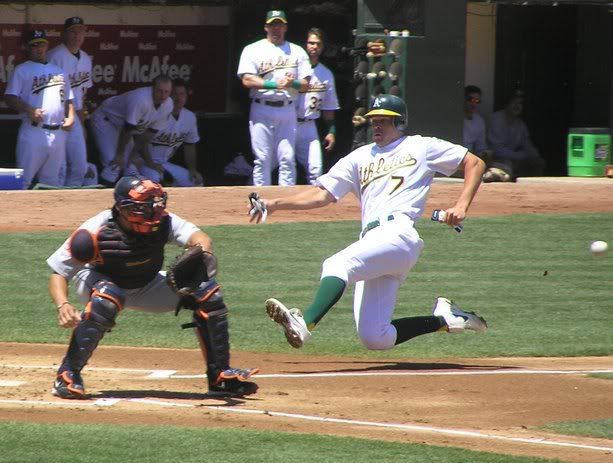 2. Harden & The Bobbling Heads
 
3. Huston's Jump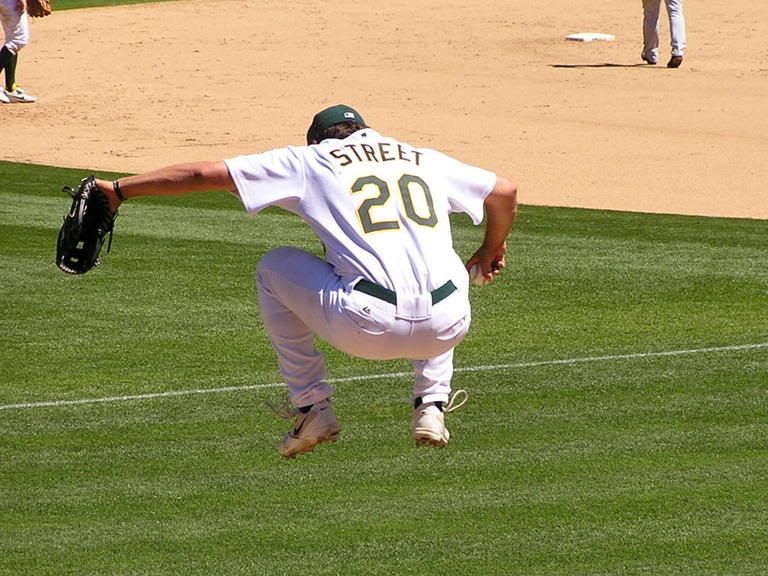 4. Stolen Moment with Scutaro
 
5. Kotsay and the Ladies!
 
6. Huston's Baseball Tricks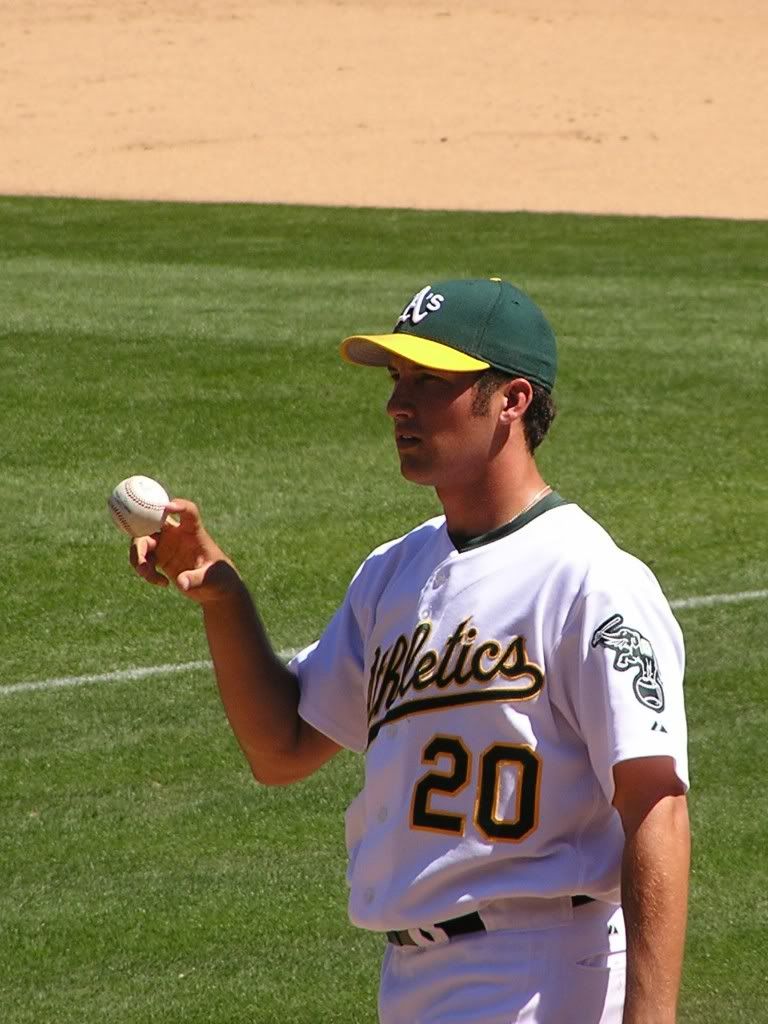 7. All I Got Was Huston's Ass...
 
8. Swish in a staring contest with his bat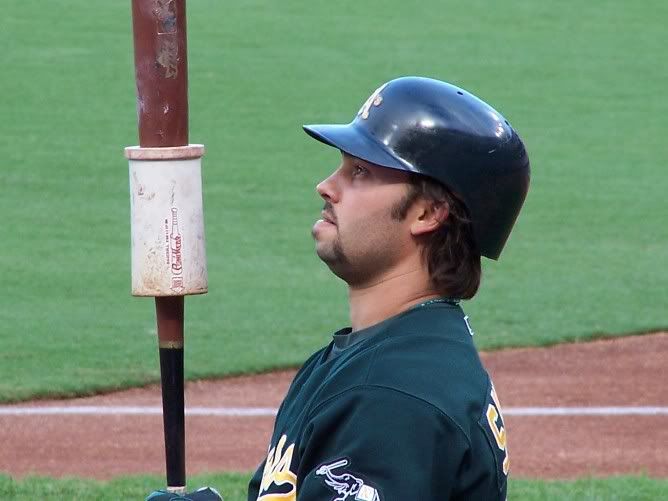 9. Hey Guys! Wait for me!
 
10. Happier Times in the Barry Zito Saga
 
Action Shots
1. Zito in his element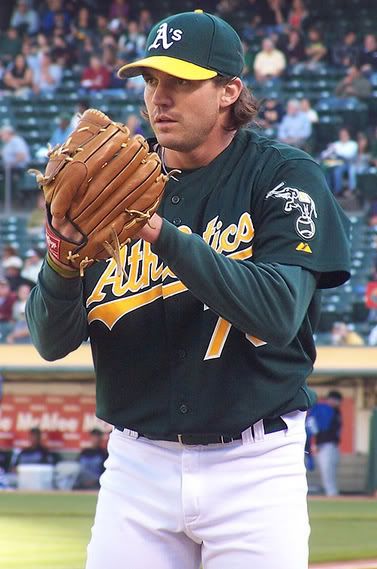 2. Chavez: Not Just a Heartbreaker
 
3. Mmm... Curve-a-licious Zito
 
4. I've got Cupcakes on my mind
 
5. Anything You Can Do, Ellis Can Do Better
 
Still/Profile
1. What is Barry measuring?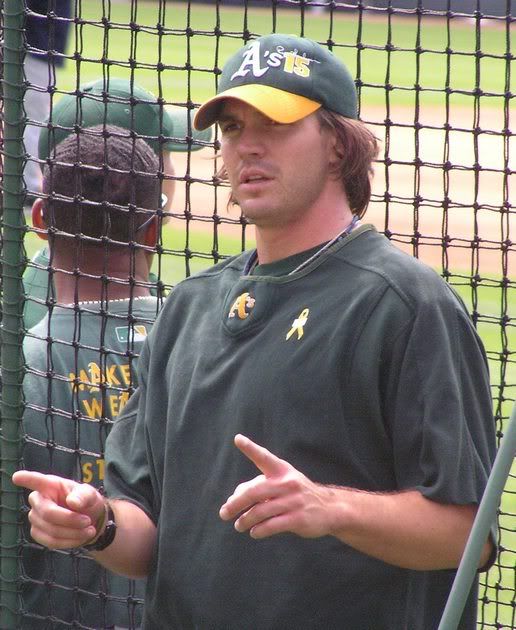 2. Barry hearts Richie, too
 
3. Back to school for Danny
 
4. Mulder (and Redman) Warming Up
 
5. Zito Will Never Hang Up on You...
 
Misc
1. Huston's Off to Class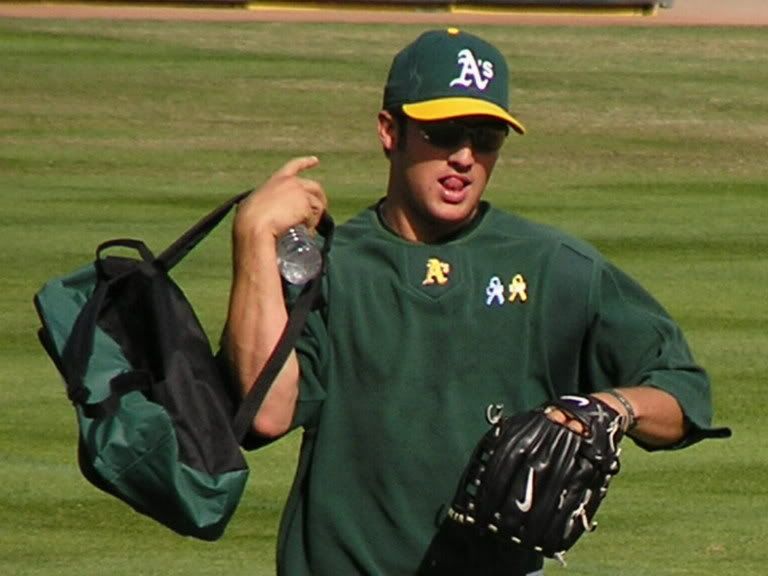 2. Love of the Game
 
3. Zito Stretching, Need We Say More?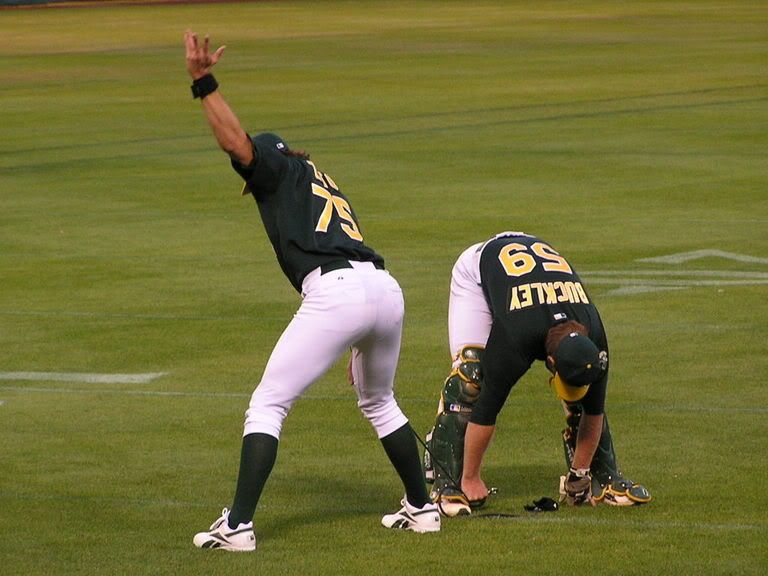 4. Banjo Man is #1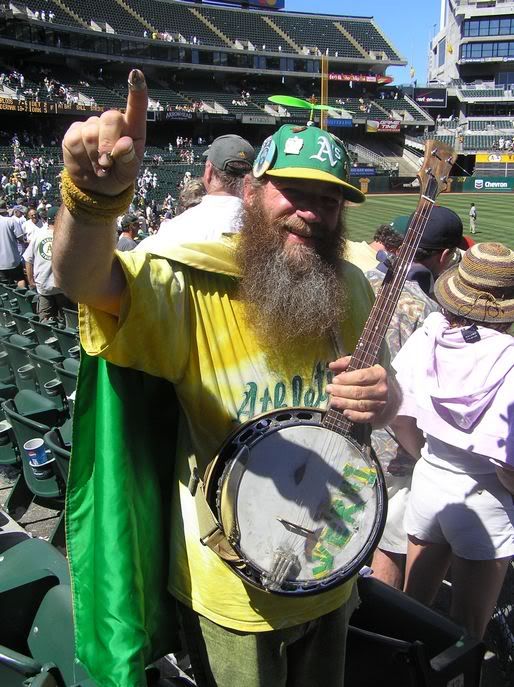 5. Bobby Warming Up