Hey everyone! This is my first photo attempt so bear with me. This gives me new admiration for the other photogs on AN at getting great shots. On Sunday, the line was so long to get in, we pretty much missed the A's batting practice, even though we arrived early for once.
Here are some shots of the Bombers practicing (scroll down if pinstripes make you queasy!):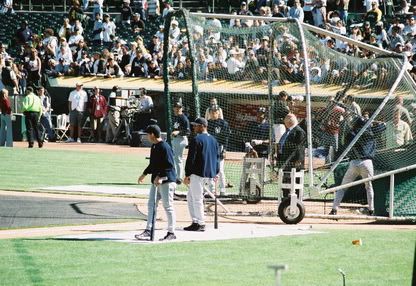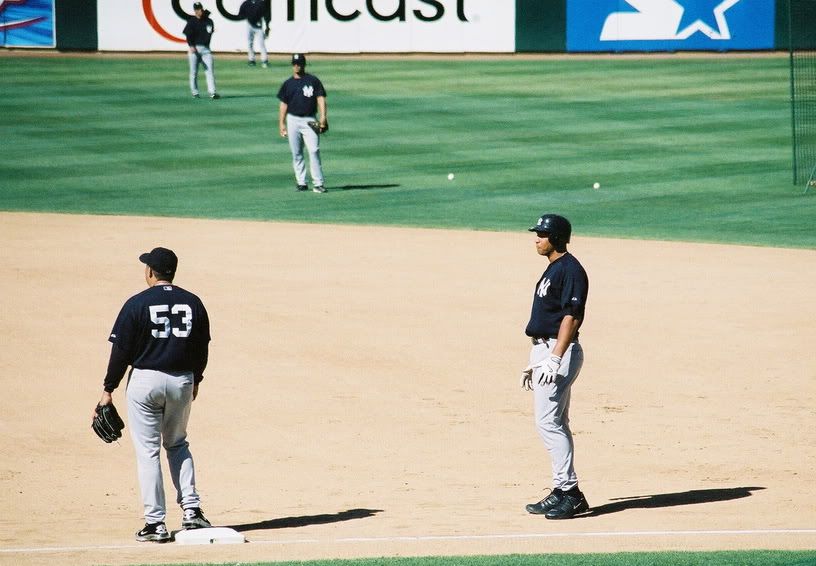 Here's Joe Torre chatting up Joe Morgan...grrr... do they think this game's already in the bag?!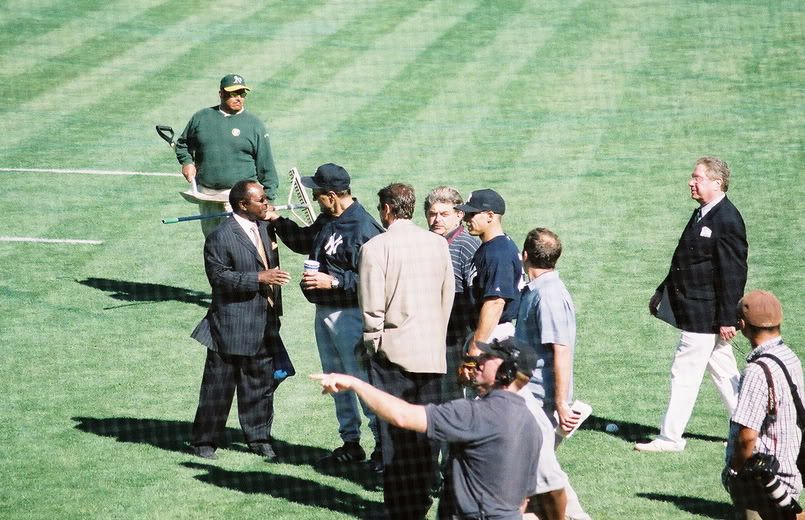 OK, photos of our boys warming up. You can see my seats were in the second deck but I did manage to get near the field during warmups.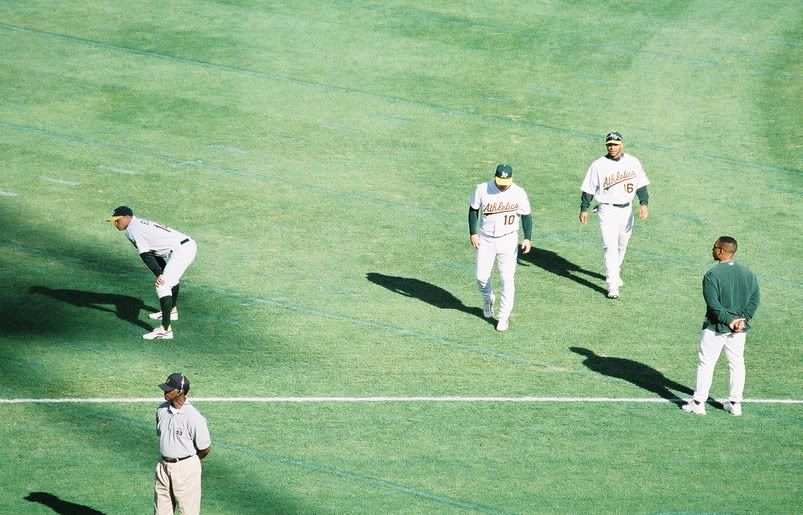 Blanton and Haren were doing an "autograph for charity" event down along third base, but I only saw Haren signing.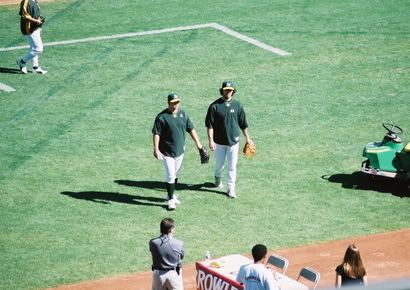 Fuzzy Haren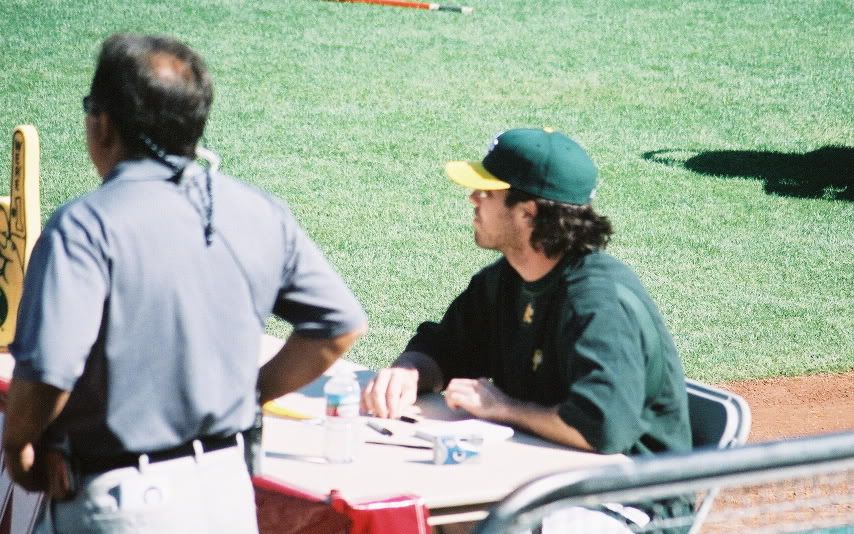 Then I spotted Huston signing autographs near the bullpen but alas, there were too many heads in the way to get a good shot. Here he is running by after many minutes signing for people.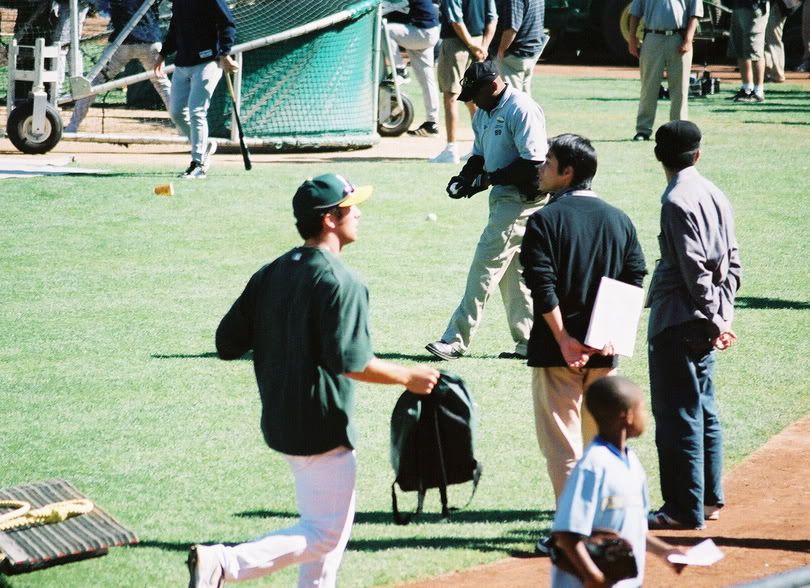 And even the ESPN guys are checking out his ass!

Barry Zito, doing his pre-game bird imitation!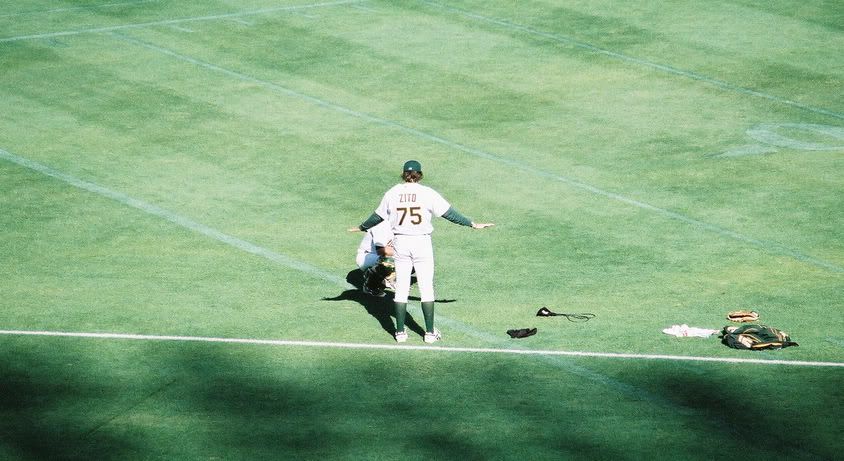 LF Bleachers tried valiantly all evening to get a rally going.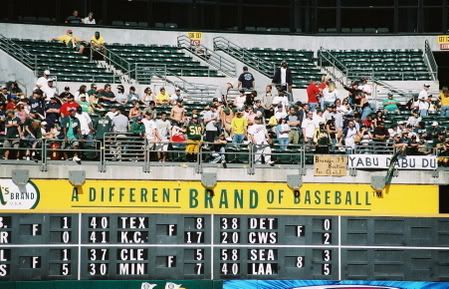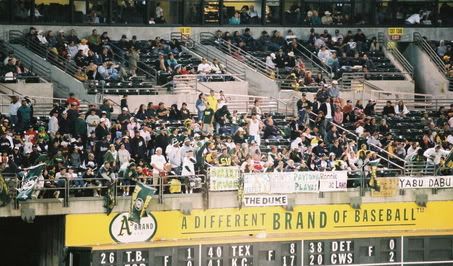 The game got under way, but we just didn't have it to beat the Yanks :(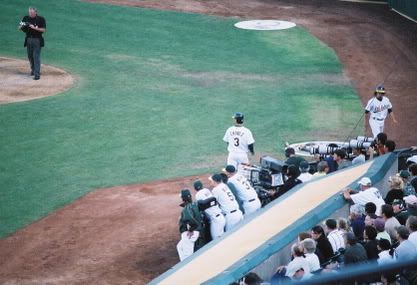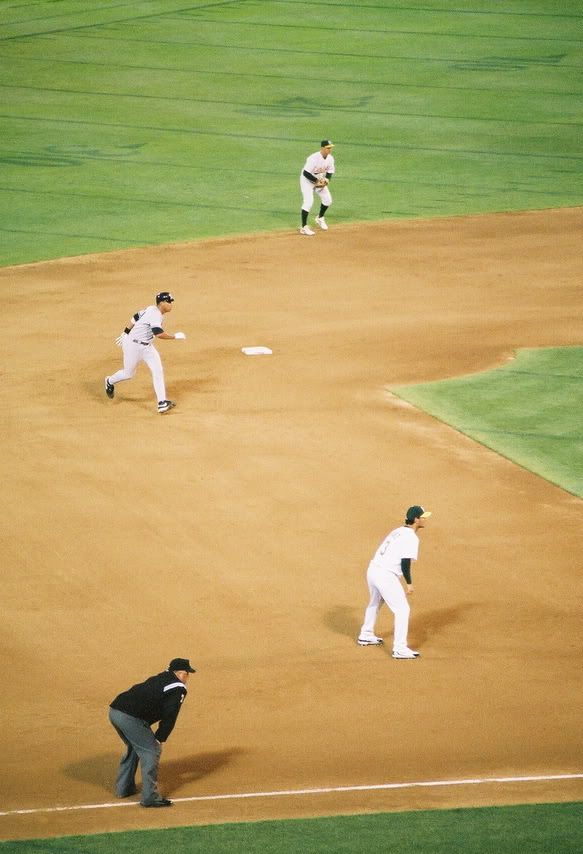 A bright spot was Street in the 9th, as always.