This year has been awesome for me. It was the first year that I got Season tickets, and no matter what my bank account says, I am going to find a way to get them next year. This time last year, I was surrounded by Giants fans. I lived in San Jose and I was having a hell of a time finding anyone who understood me and my passion for these boys. My room mate only cared because of a certain hot pitcher we had at the time. That all went out the window when he got traded.
Early in this season, I heard about Athletics Nation. I couldn't believe that I had been an A's fan for so long and had never heard of it. I quickly found friends here and found people who understood what the A's were all about. It was great to finally be able to talk to people, about the A's, who knew what they were talking about. People who could laugh at Ronnie Mac the way I did. Who got the same joy out of the commercials that I did. Who understood the pain I felt when Dotel or Rincon came up. And people who appreciated just how sexy Zito's curve ball really is.
So I just want to thank everyone here at AN who appreciated my pics when I posted them. I want to send out a big fat Thank You to everyone who makes AN possible. This really is such a great little community we have going here. And I feel so honored to be part of it.
As for our boys! I am sorry it took me a while to post these pictures, they are from Tuesday night. I, like many of you, have been feeling a bit depressed the last couple days. I was at the game on Tuesday when they clinched it. I sat there in my seat until the guard told me I had to leave. I had so many high hopes of the pictures I would be posting this week, and next week, and the week after, that seeing the Angels take it away for the second year in a row, was a little tough.
But, I have come to a couple of realizations:

The season is over - Wear It! May just hurt us a little more than we were able to recover from.

We are still better than the Giants!

Our future is so bright, We have to wear shades! Swisher, Johnson, Blanton, Street - Oh My!

Bobby and Rich will get better in the off season, they will both be a force to be reckoned with next year.

FanFest is only 134 days away!

I really do believe that this team is on its way up, sure there were a few bumps in the road this year, but it was a great learning experience and we will have an exciting year next year.
I love our boys. I am going to miss them for the next few months. As you can tell, I have already started counting down to February.
So lets all raise a glass to 2005, Here is to the hard work that they all put in to fight their way back from 15 below .500, to the Left field Drummers who made every moment rhythmic down to the very last at bat (I could hear you on the radio today), and here is to an even Better 2006! May Billy's winter trades be swift and painless, may the injuries be few and far between, and may we finally get to return the favor to those blasted Angels when we close out the season on THEIR field and spray OUR champaign in THEIR locker room!!
Ok, so here are my last set of pictures from the year. Next year I am hoping to have some really great seats so I am sure I will have some awesome pics to post next year. Also, I am entertaining the idea of visiting Spring Training this year, but I have not really gotten around to planing it yet, so hopefully I will have some pics from that. Enjoy!
Melhuse! I don't know why, but this year I had a very strange obsession with Melhuse.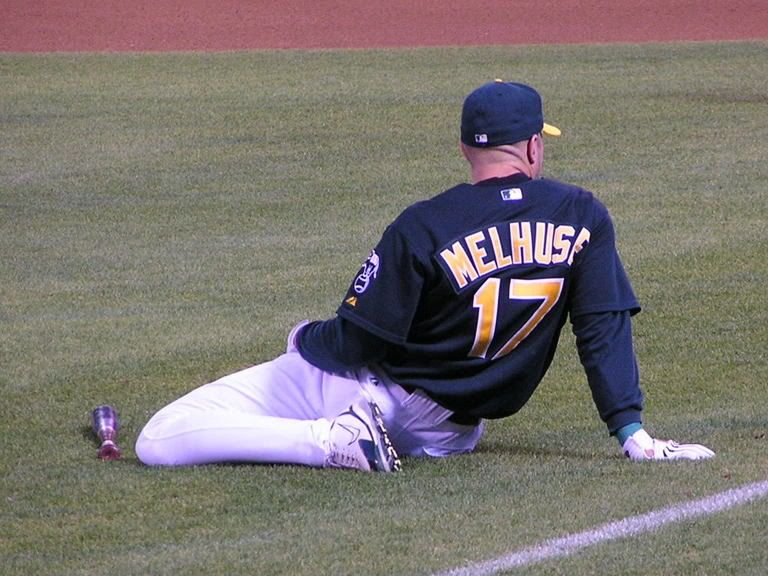 Kotsay! Always Huge love for Kotsay!!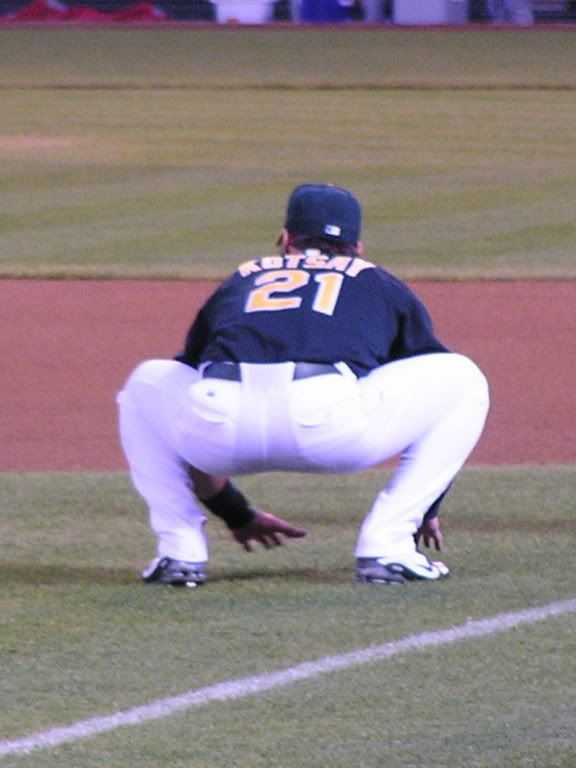 Jay PAY! One Huge Welcomed Addition! I hope you are still around next year!!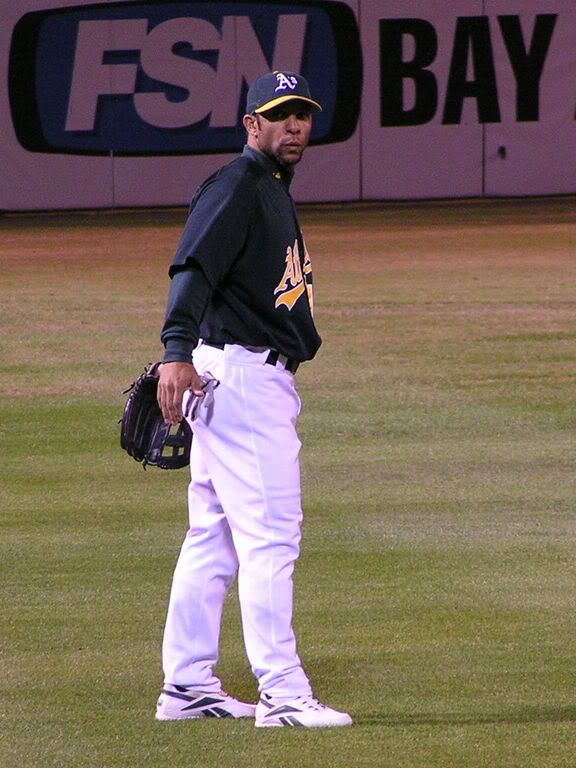 Time to Play!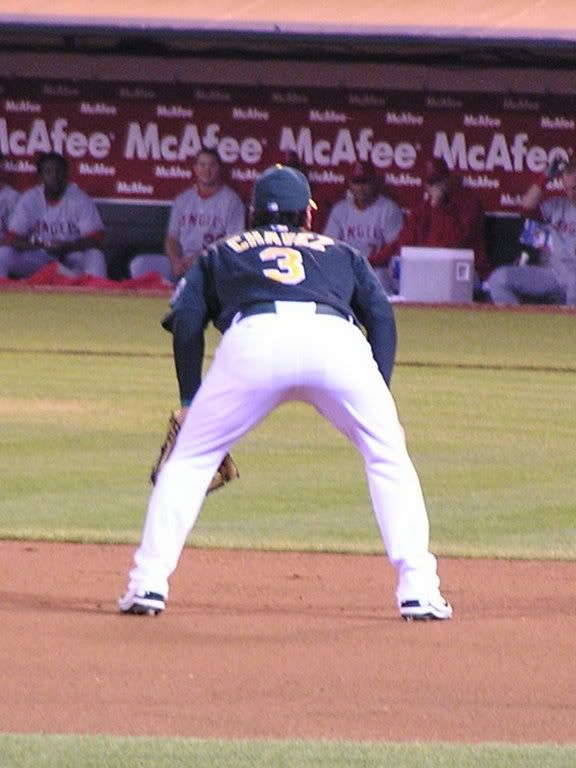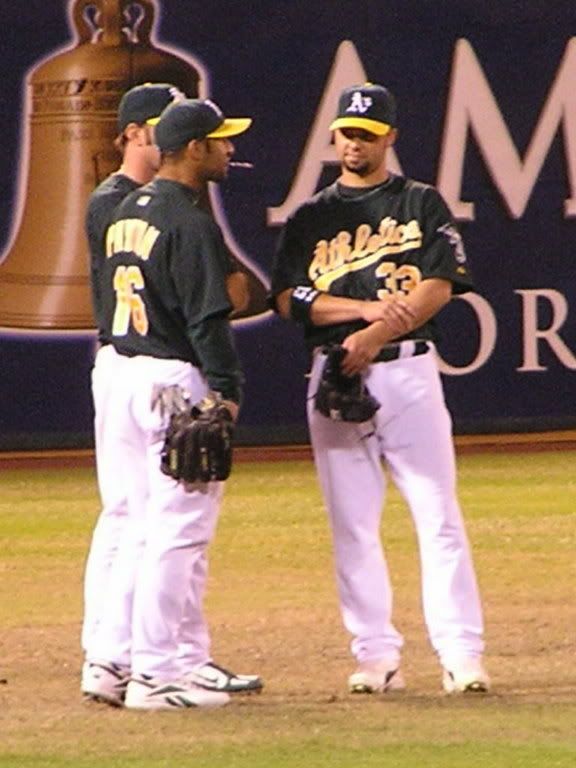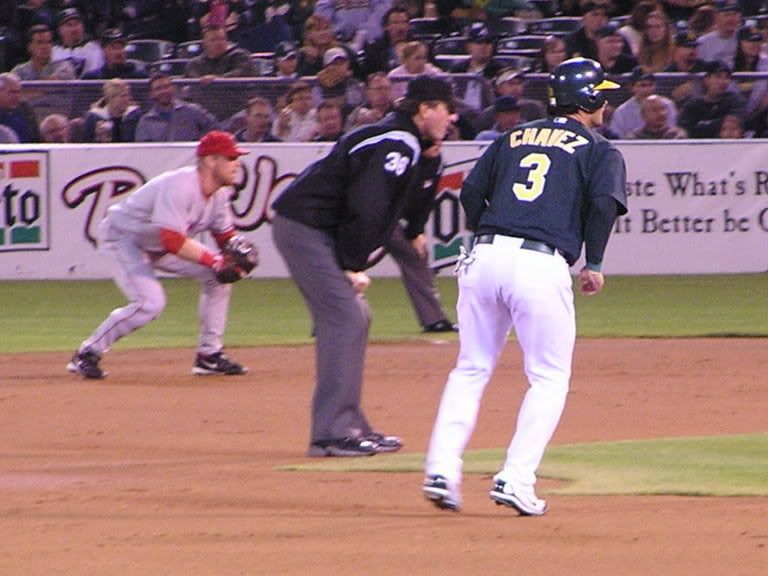 Duke Warming Up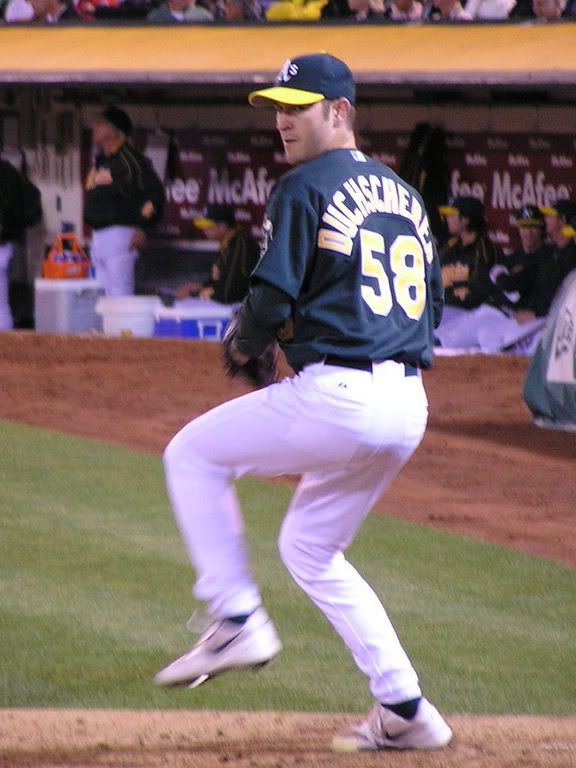 The Duke Goes In!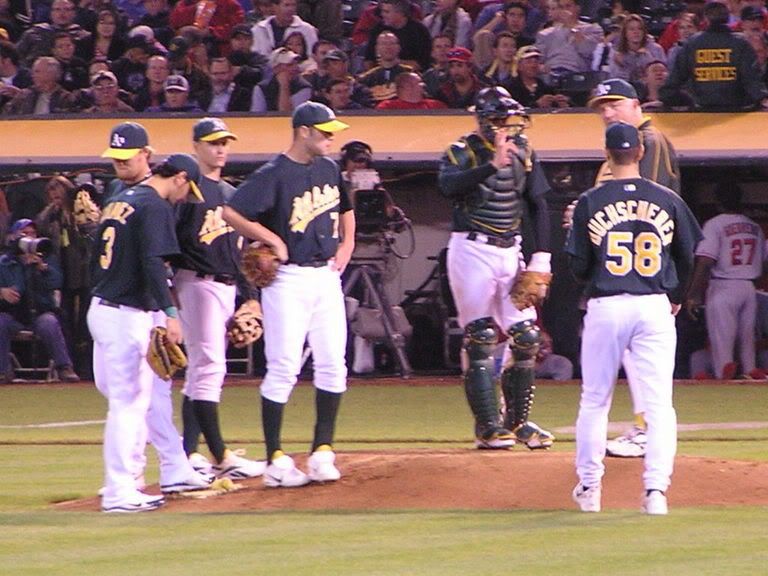 Bobby On First

Bobby Scores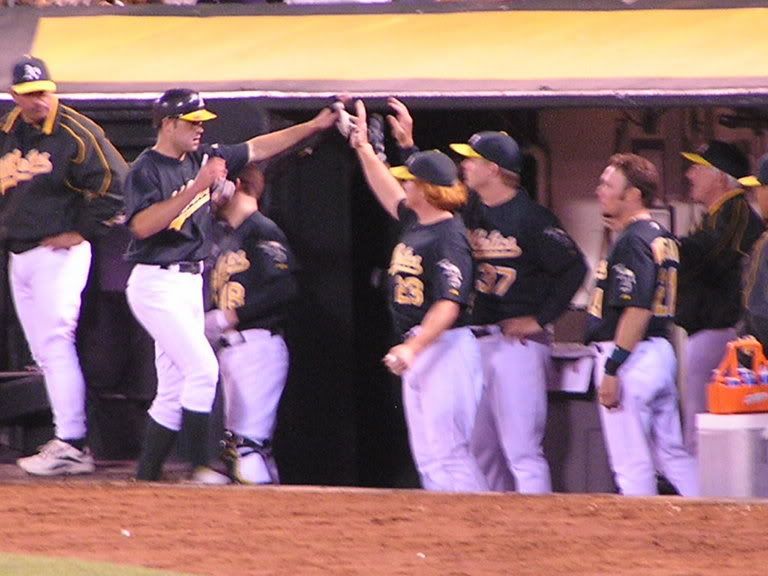 Rich Warms Up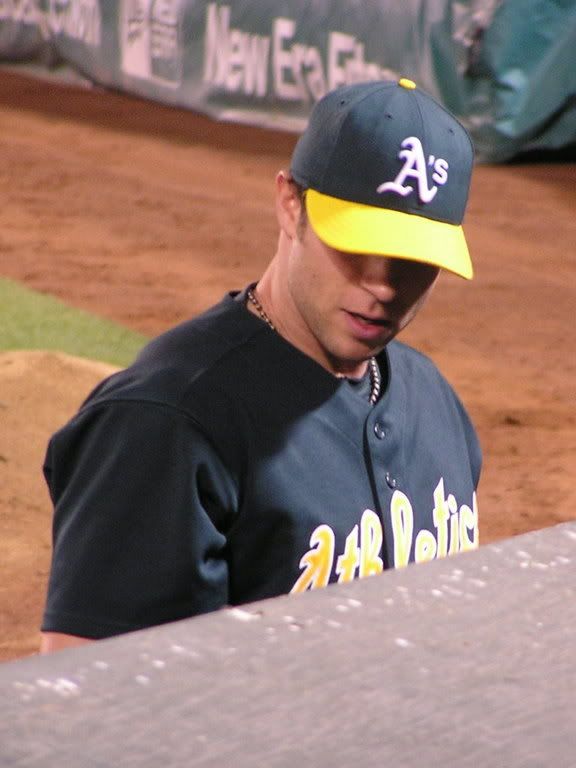 Rich On the Mound... Live... For the Last time in '05... <sigh>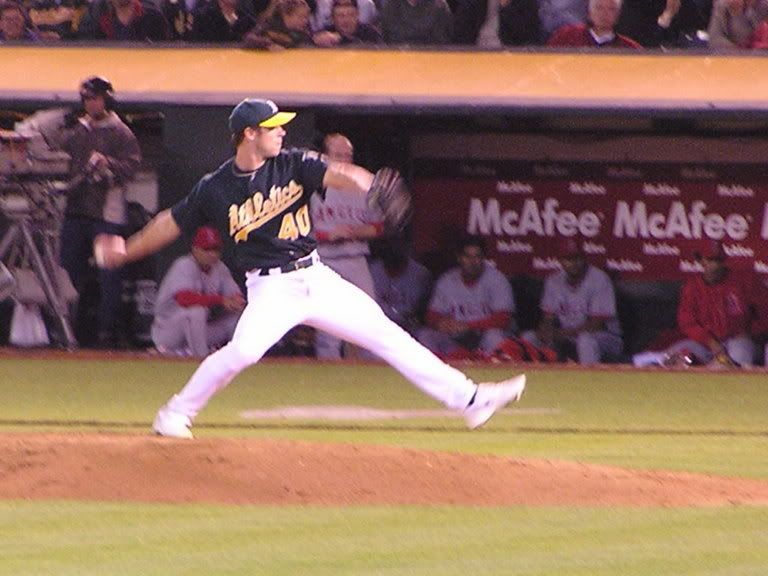 Melhuse and Swisher Run the Bases!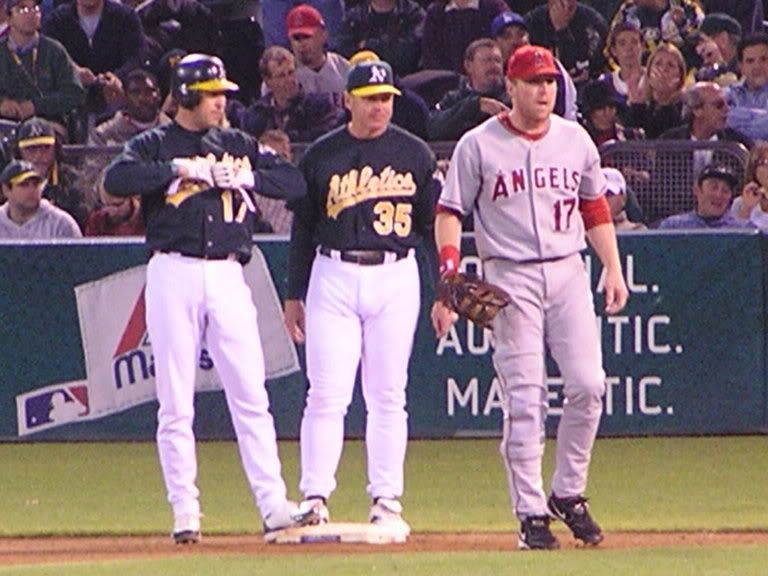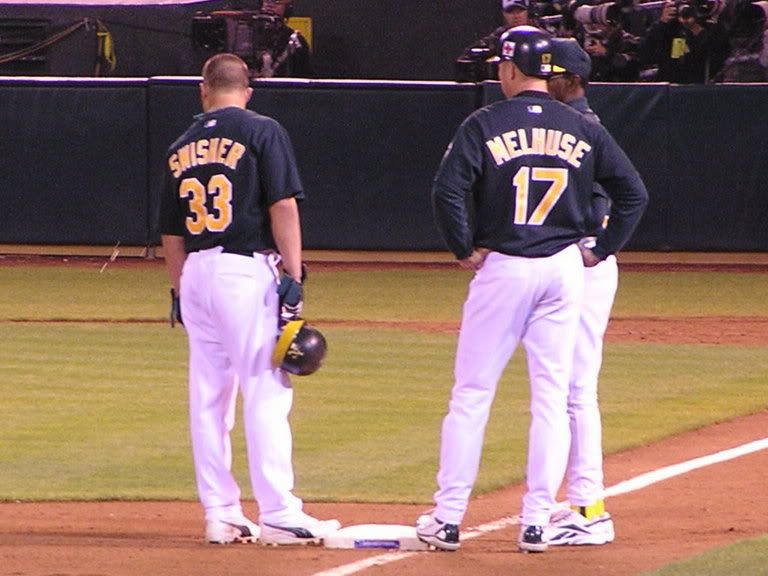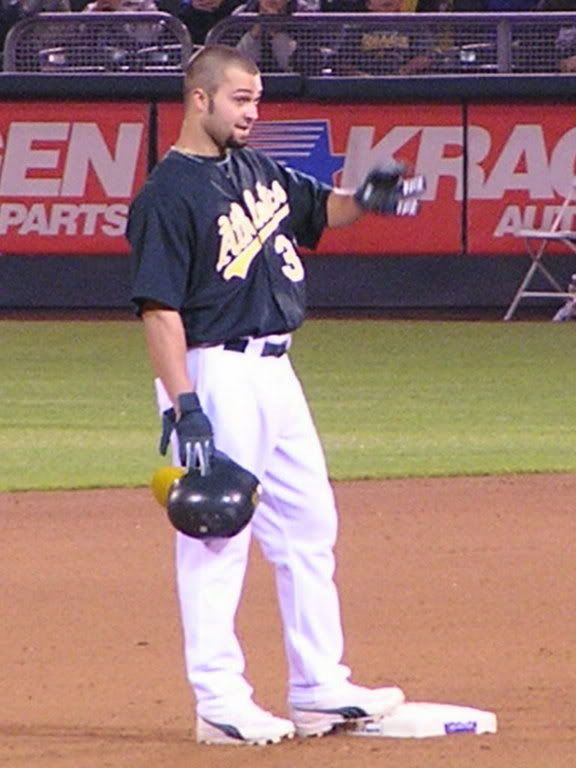 Huston Pitches, Next time I see him, he best be R.O.Y. 2005!!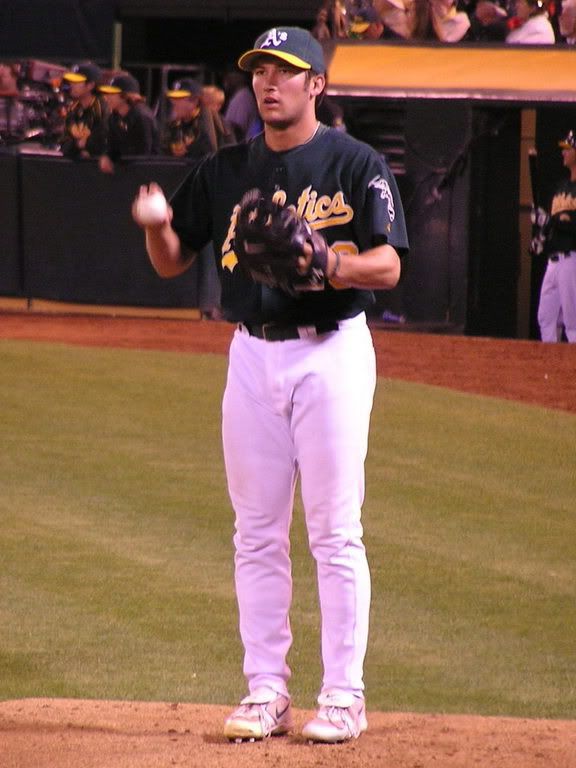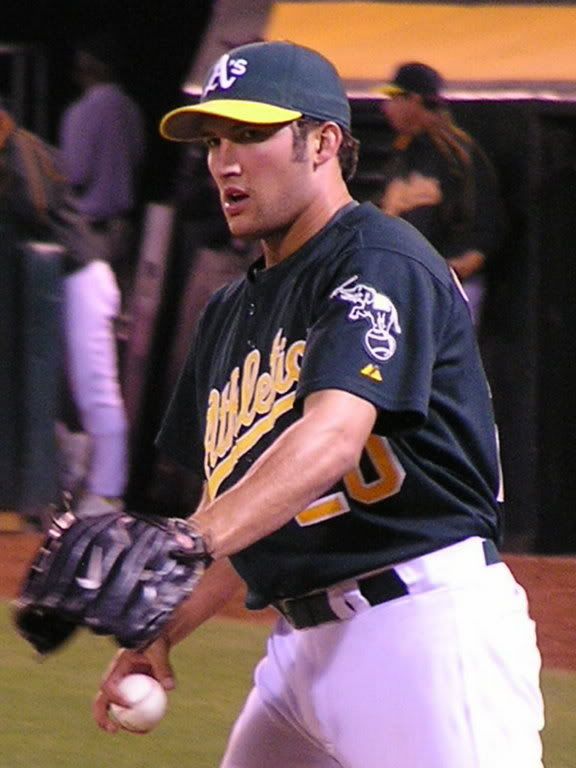 The Guys sit on the edge of their seats, waiting...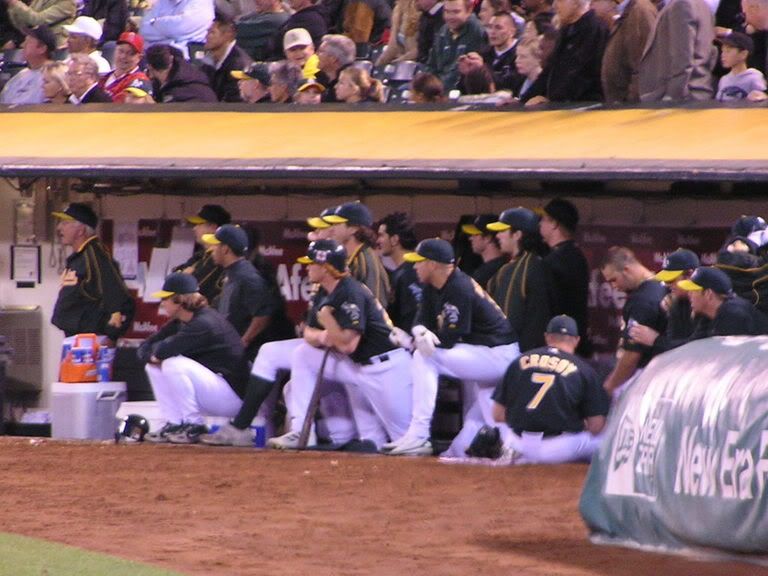 And of course I have to end this on MY favorite Note!!
BOBBY!! Love you!!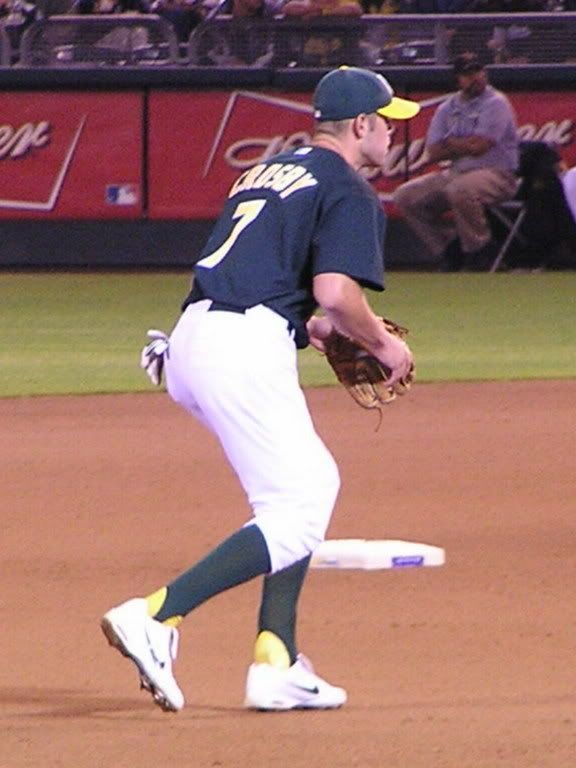 Thanks Everyone, It's Been fun and I look forward to doing it again next year!
Lets GO Oakland 2006!!