So when is Rickey playing? Are they going to start Cruz?
Crosby took one for team / A's shortstop tried to play through pain down stretch
In many ways, Bobby Crosby is the embodiment of the A's season. His return in late May helped spark their midsummer roll, and his August injury signaled the tough times they were going to have the rest of the way.
Athletics 6, Angels 1 (AP)
Dan Haren ended his first season in Oakland on a winning note even if the Athletics will be staying home for the playoffs again. Haren won his last start of the season to guarantee himself a winning record...
The Dream Fades Away (Scout.com) Nothing new, but an upbeat season in review.
So Billy, What DOES Work in the Playoffs?.  From last year, but still interesting.
We've almost made it to the end of the ride in Diegoland!  Thanks for all the positive feedback.
(The story so far:1,2,3,4,5,6,7,8,9,10)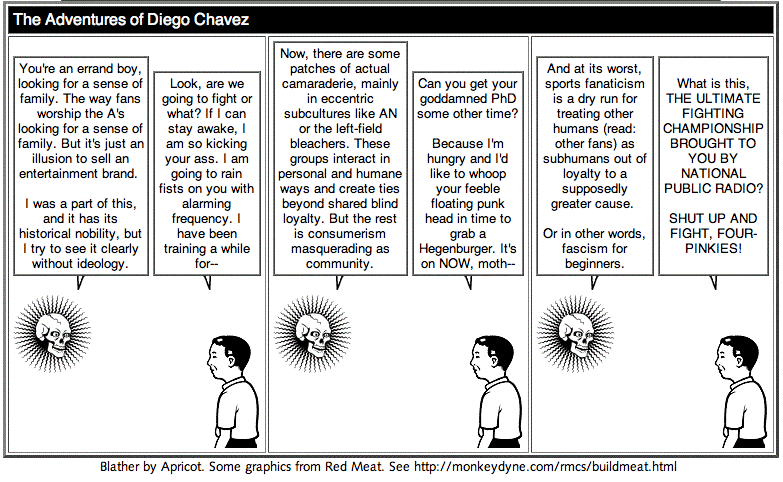 Next episode: The Grand Tragic Finale. I made a DVD extra that is Diego related but not that baseball related. If you want, I'll include it with the finale tomorrow.