I wasn't sure which diary post thing to tag this onto, so I figured I'd make my own. I was also not planning to stay up to catch the replay of the game at 3AM... haha so much for that idea I guess...
Anyway, I'm sure there will be better quality pictures up soon from somewhere, but I did my best to capture the moment by recording a video of my TV with my digital camera. I have the video to share too (it's just over 1MB), but I'm not sure where to put that so you all can download it.
EDIT: got it up on YouSendIt. here's a link... hope it works for ya! THE VIDEO
What other team would do something like this? hahaha it's awesome. GO A'S!!!
waving to his adoring fans...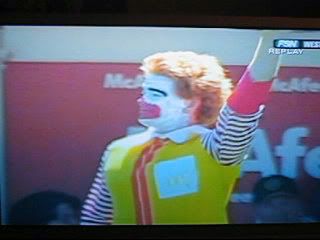 who knew he could juggle so well?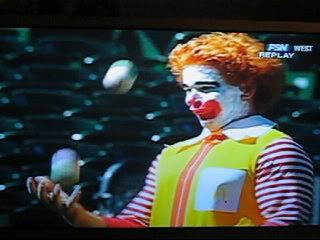 and yes, he even rocked the high socks... haha