Hey everyone.
So I was bored tonight, and I thought, "Hey, I'll draw in paint."
So I drew BeeZeey in honor of his fantastic outing tonight.
It took me like three hours to finish the shading on his upper lip. It's probably the best drawing I've ever done.*
Please draw and post some!
GO A'S! =)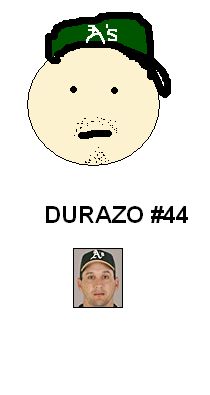 Durazo!? Where are you!?
* Napoleon Dynamite!