I have a confession. Half the statistics people talk about on AN... I have no idea what they're talking about. Things like VORP and OOPS and other things. I know what they mean, Value Over Replacement Player and Opposing On-Base Plus Slugging Percentage.
But, my question is, how do you calculate them? I figured instead of asking one or two people or trying to fight through it myself by researching online, any of the statistically challenged people on AN (such as myself) could get help here.
I also want to start doing stuff like this for when I cover the baseball team, mainly VORP.
One of the statistic boxes I ran in the paper last semester: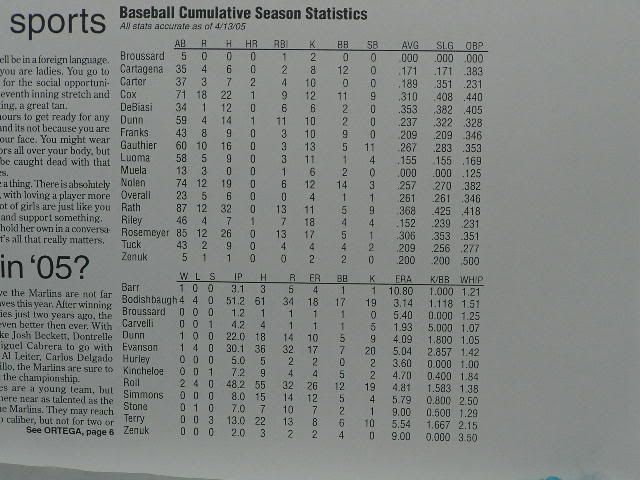 Heck, I was proud of myself for putting WHIP and slugging percentage.
We all know how to do the basic things like ERA, batting average and such. But more of the James-ean statistics can be tougher. If any of the stat-heads on AN could help define any of the really cool statistics (I can only think of OOPS and VORP and BABIP at present time), that would amazing.
Thanks for all of your help!