2005 "Real" Gold Gloves
Hardball Times looks at baseball's best and worst defenders. Chavez is 5th in the MLB at 3B (A-Rod is second to last.) Kendall tied for 4th worst C in MLB.
Sorry, that's all I've got... I just got off a plane. Yawn. Help me out with more links.
Also, someone else will get to open up the next few link dumps, as I'm taking a break.

The Adventures of Diego Chavez (Season Two)
(Season One: 1,2,3,4,5,6,7,8,9,10,11,12)
(Season Two so far: 1,2,3,4,5,6,7,8,9,10,11,For Bill)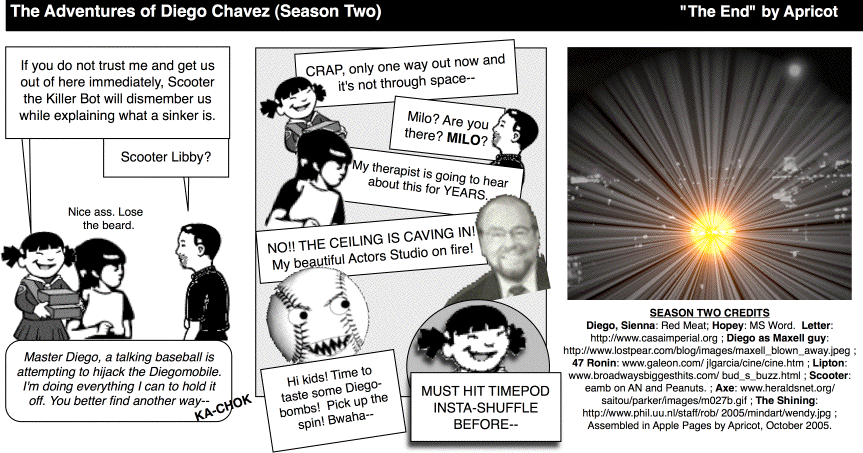 Thanks for hanging in there folks.